Florida contains a number of federally listed threatened and endangered plant species which are monitored by the Florida Endangered and Threatened Plant Conservation Program. The main goal of the program is to protect and conserve the endangered plant species. As of October 1998, there were 55 such plants in Florida, out which 44 are identified as endangered and 11 are listed as threatened.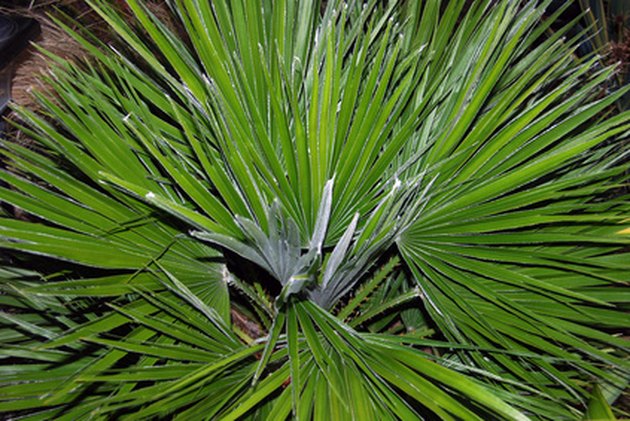 The Florida goldenaster (Chrysopsis floridana) is also known as silk grass and is among the endangered plants in Florida. Goldenaster is a 3-foot tall perennial herb that resembles clumps of grass. The silky hair-covered leaves are parallel-veined, silvery-green and grass-like. The plants bloom with ½- to 1-inch bright yellow flowers during late summer. Goldenasters are a critical source of food for gopher tortoises. Goldenaster is commonly found growing in masses in open and dry places, old fields, and in forests and forest margins. In other areas it grows as scattered plants.
Poppy mallow (Callirhoe papaver), often referred to as purple winecup, is on the list of protected plants in Florida. The plant blooms during late spring and early summer and is highly resilient to drought. The flowers close at night and open during the day. Poppy mallow is a sprawling herb with sweet potato flavored, deep taproots that belongs to the hibiscus family. Poppy mallow grows abundantly in rocky areas and short grass prairies. It is often used as a hardy groundcover in low-maintenance flowerbeds. Poppy mallow is tolerant of poor soil and heavy clay soils with good drainage.
The silver palm (Coccothrinax argentata) is an endangered plant in Florida. Silver palms are becoming rare in Florida since people are increasingly removing them illegally from their natural habitats to use in residential areas. The silver palm is also known as Florida silver palm. The tree is slow-growing and reaches a mature height of about 15 feet. The fronds are green at the top and silver-blue below. The palm is highly tolerant of a wide variety of soil, and this has increased its popularity for homes and commercial landscaping. Though it is a native plant of Florida, it is not readily available in nurseries. This has led to its removal from its natural habitats, contributing to its endangered status.