Evergreen trees are widely used for continual color and interest in landscapes. Though the majority of evergreens thrive in areas of full sun, some adapt to areas of partial shade. Evergreen trees often start to turn brown due to a number of pathogenic infections or cultural mismanagement.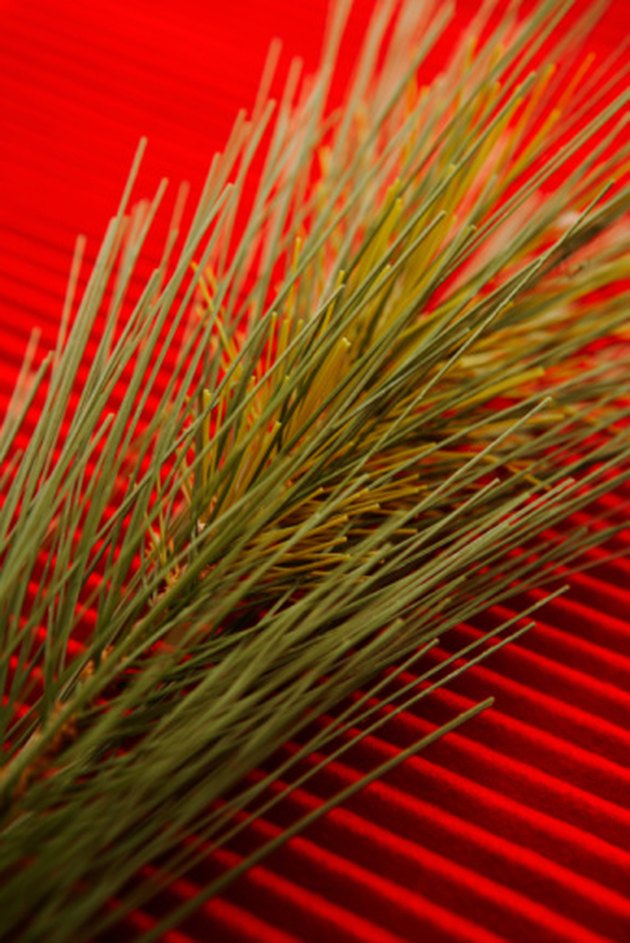 Browning of evergreen is referred to as needle blight. The disorder is more frequently seen on pine and spruce trees. Arborvitae, yew, and juniper trees are also affected. (Reference 2)
Needle blight is seen on insufficiently irrigated evergreens that are suffering from drought and winter damage. Pathogenic causes for needle blight include infection from root rot fungi. Fungal disorders are commonly seen in trees growing at higher elevations.
Affected trees start to display large numbers of needles turning red, yellow or purple. Discoloration starts from tree top and needles eventually turn brown. In severe cases, the whole tree takes on a brown look. Suffering trees are likely to die completely within a couple of seasons if corrective measures are not taken in time.
Keep trees well watered especially during warm weather. Keep the soil under evergreens moist to a depth of at least 4 feet through out the year. Avoid over-watering, as this leads to root rot. Try not to damage roots and apply balanced fertilizer in spring.