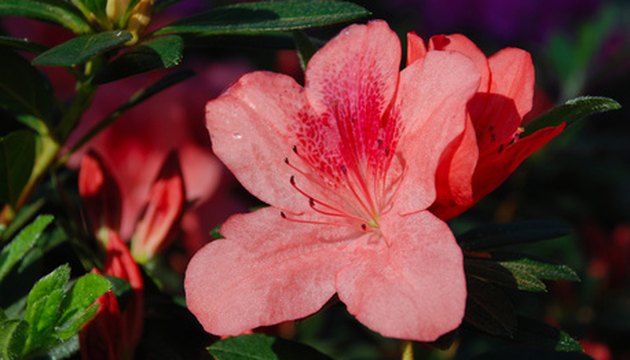 Keepsake azaleas are a special, potted variety of azalea designed for growing indoors. While you can plant your keepsake azalea outside, it is unlikely the plant will survive a cold winter.
Identification
The keepsake azalea was developed by Yoder Brothers, Inc. Also known as a "rozalea" because of its rose-shaped petals, keepsake azalea are grown in greenhouses and then sold by florists as gifts.
Significance
Keepsake azaleas are not bred to tolerate cold temperatures. If you want to keep the plant alive perennially, you will have to keep it indoors in a spot that does not get too cold.
Considerations
According to Pick Ontario, many people let the keepsake azalea bloom indoors and then plant the green foliage outside after the flowers have died. The green plant adds to the appearance of the garden but then dies during the winter.
---
David Harris is a writer living in Portland, Ore. He currently is the editor-in-chief of the online magazine Spectrum Culture. He holds a Master of Fine Arts in creative writing from Sarah Lawrence College.