Dog owners must be careful when selecting plants to add to their flower beds and gardens, as many dogs become ill by ingesting toxic plants. Pansies are a lovely addition to any yard and are considered safe for pets.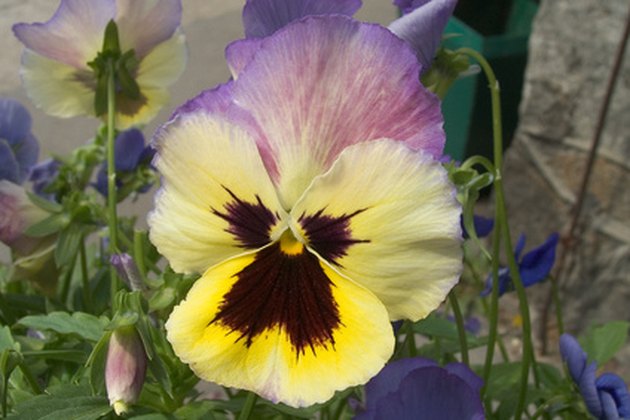 Pansies are members of the Violacea family and are commonly used in hanging baskets, flower bed borders and pots. This plant grows to heights of 6 to 9 inches and usually blooms in spring and fall. Pansies thrive in temperatures of 40 degrees at night and 60 degrees during the daytime.
The ASPCA Poison Control Center considers pansies safe for domestic animals. Pansies are nontoxic when consumed by dogs or cats, and pets should suffer no ill effects after ingestion.
Pansies are nontoxic and are safe to plant if you own a dog. However, many species of plants are not safe for dogs. Before adding new plants to your flower beds and gardens, always be sure you select a nontoxic plant.