Gardens of all types, sizes and themes can benefit from the addition of flowers. The most successful integration of flowers into a landscaping scheme is one that seeks to use the greatest strength of the flower in question to create a positive impact on the surrounding elements of the garden or yard. A comprehensive list of flowers would take you several hours to work your way through. A list of flowers that meets specific common goals is still not comprehensive, but can at least give you a running start.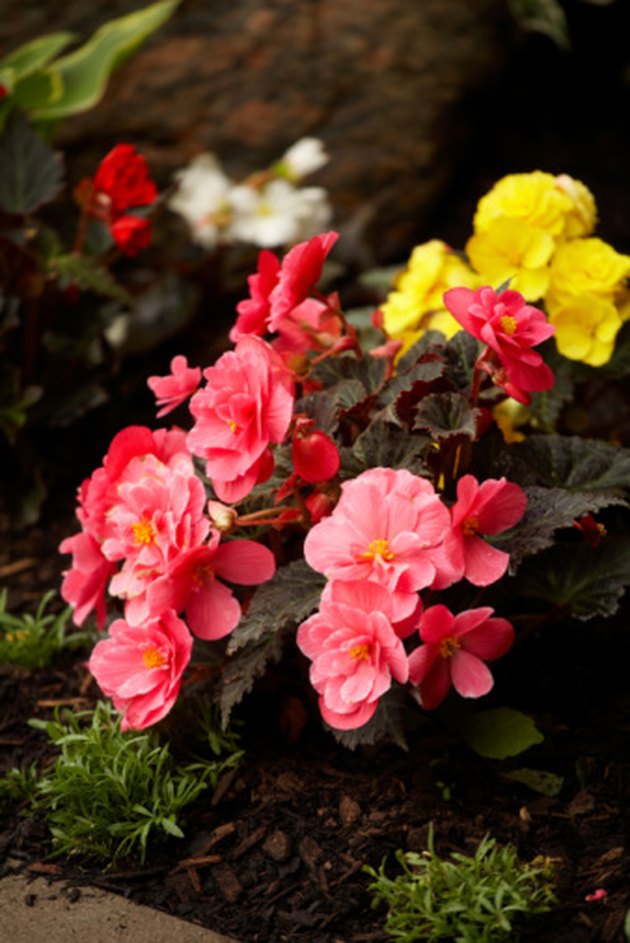 A water garden without at least one cultivar of water lily is hardly even worth considering as a true water garden. The sheer number of water lilies from which you can choose is staggering and the best way to narrow down the list is to separate them according to color or whether they qualify as hardy or tropical. Colorful hardy water lilies include species like the Darwin, sumptuosa, pink beauty and andriana. Vivid tropical water lilies worth adding to your water garden include Bob Tricket, Dauben, maroon beauty, pink star and Rhonda Kay.
Gardens in areas with access to little or no property can be effectively designed using containers. The flowers that can be successfully raised inside a container serve to limit your options considerably. When choosing flowers for a container garden, look to achieve diversity and variety using complementary or contrasting combinations. A list of flowers to consider for growing inside containers includes annuals like sweet william, swan river daisy, petunia and geranium. Add in some perennial flowers like columbine, bellflower, coral bells and shasta daisy. Bulbs like tulips, caladium and crocus provide a sense of drama due to their unusual shapes.
The beginner gardener may want to dive into this hobby by choosing from a list of perennials that are readily available across geographic regions and that have proven over time to be easier to raise than many other species. Beginner garden perennials include a list of flowers like creeping phlox, sunny border blue veronica, black-eyed Susan, moonbeam coreopsis and purple coneflower.
Flowers for Shady Conditions
You should be looking for a list of flowers that can thrive under shady conditions if your landscape or garden endures a lack of direct sunlight throughout much of the day. Flowers that can do very well when raised in the shade include a generous helping of perennials, biennials, annuals and bulbs. A varied list of shade-loving flowers includes lady's mantle, Jacob's ladder, sweet violet, foxglove, yellow corydalis, blue lilyturf, wishbone flower, wood hyacinth and the resurrection lily.