Tulips are one of the more popular spring flowers, and are frequently given as gifts. Tulips are available in a wide range colors, each with their own meaning.
According to ProFlowers.com, the meaning of yellow tulips has evolved over the years. Originally yellow tulips meant "hopeless love"; however, they are now more commonly associated with thoughts of cheerfulness.
Tulips are one of the more easily recognizable flowers with their large cup-shaped flowers and tall stem. Although they are commonly seen potted, tulips are relatively easy to care for in flower gardens.
Yellow tulips range greatly in their color, from bright yellow to an orange yellow. Other varieties have striations of yellow in the flower.
Encourage better water absorption by re-cutting the stems at an angle before placing into cool water. Place cut flowers into water as soon as possible.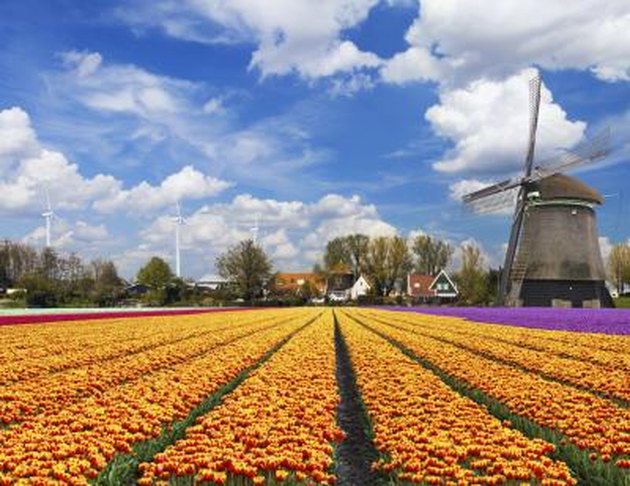 Although most people refer to them as "Dutch Tulips," the tulip is actually native to Turkey and Persia.