Concrete planters are simple to make, and concrete is a sturdy building material that withstands natural elements for many years before showing signs of decay. Fill the planter with your favorite tall or trailing plants to enhance the appeal of the landscape and attract butterflies, bees and hummingbirds. Concrete planters are strong enough to support the root system of a small shrub or dwarf tree as well.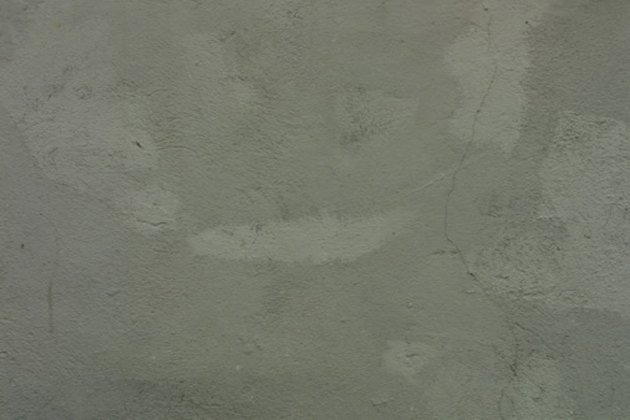 Step 1
Place the plywood on a worktable and mark the dimensions for two forms that will hold the concrete. Each form is a rectangular box composed of two identical long sides, two identical short sides, and a bottom board. Keep the dimensions of the smaller form 2 to 3 inches less than the larger, outer one for a planter that is 2 or 3 inches thick.
Step 2
Cut the marked lines with a circular saw. Separate the lengths for each form.
Step 3
Assemble the forms. Place the base of the larger form on the worktable and join the two long and two short sides to it with wood glue, pressing firmly to form a secure bond. Place the lidless box aside and repeat the procedure to assemble the smaller form.
Step 4
Place the smaller form in the larger form and drill a 1-inch-wide drainage hole through both bases. Remove the smaller mold.
Step 5
Spray a layer of cooking oil on the outer surface of the smaller form. Completely cover the base and outer walls. Flip the form over and place it on the table so its base faces upward. Spray the inner surfaces of the larger form with an even layer of cooking oil. Place this form on its base.
Step 6
Put the plastic tubing through the hole in the base of the larger form, spraying its outer surface with oil. This tubing assists in drainage. Keep the tubing as long as the height of the outer form.
Step 7
Prepare concrete according to instructions on the package.
Step 8
Slowly pour the concrete over the base of the larger form until it forms a 2-inch-thick layer. Jiggle it so the top of the concrete is even.
Step 9
Lower the smaller mold into the larger mold, extending the drainage tube through the hole in its base. Gently press it down. Pour concrete between the walls of the outer and inner forms until the concrete is one inch below the rim of the outer mold.
Step 10
Inspect the concrete to determine whether it has cured after 24 hours before pulling the drainage tube out. Tilt the planter and pat it on the base of the outer form to release the smaller form. Slide the outer form off. Spread a damp cloth over the concrete planter for up to a week before planting in it.