An easy and inexpensive thing to make is a fire pit for your backyard. It really comes in handy for company with children. The kids can grill their own hotdogs! They love it!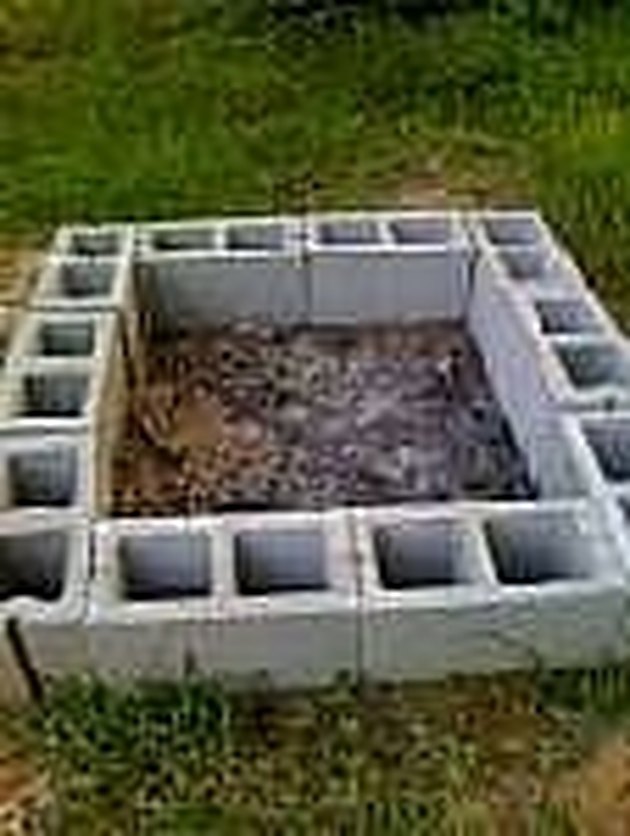 Step 1
Decide on location where your fire pit will be located. Make sure the area is free of debris and the surface is flat.
Step 2
Determine the size of the fire pit you wish to install. Each cinder block is approximately one foot long so this will make for easy measurements! Purchase cinder blocks.
Step 3
Arrange your cinder blocks in to a square like shown in the main picture above.
Step 4
Now you are ready for your kindling and charcoal. Next you will place your grill on top of the area prepared for fire if cooking meat. We use a portable folding grill that was under $20. It is coated and does not let meat stick. Otherwise, if having a wiener roast and using skewers or cloches hangers, omit the grill.
Step 5
You are now ready to light the fire and let the coals get hot. After 5-10 minutes of burning, your fire should be just right for grilling. Have fun and be sure to watch children around the fire!