Home and buildings typically need a storage shed in addition to interior storage. For example, it's easier to store a lawn mower, garden supplies and scrap plywood in a shed. Selling sheds takes a sound approach to convincing homeowners to buy. Customers will expect a solid structure, a reasonable price and home delivery. Forming a business model will take a little time. But once a few customers come on board, they will provide needed references to make the business grow.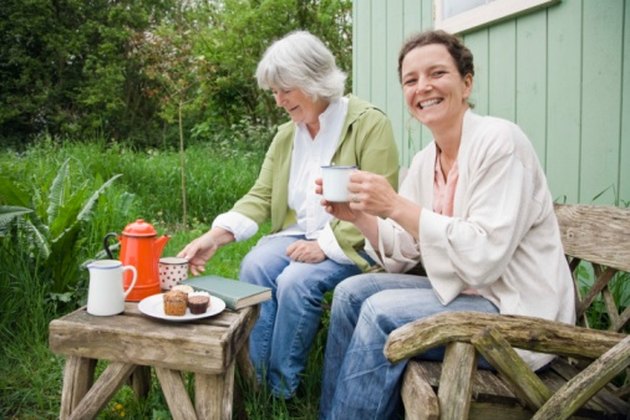 Step 1
Build one or two basic sheds using free online plans. Learn the ropes of time and materials needed for a 10 foot by 12 foot shed, for example. Offer to sell these sheds to homeowners in your neighborhood. Approach friends and business associates, too. Make notes about the issues involved in construction, assembling the sheds, marketing strategies and delivery. Define problems that need to be addressed early on.
Step 2
Locate display property. Find a friend who will allow placement of one or two sheds on a business lot, for example. Keep in mind that having property to present the sheds is crucial to marketing. Look at alternatives in the beginning, such as using a friend's car lot, to keep overhead low. Consider asking a mobile home dealer to allow you to display a few sheds for a nominal fee upon sales.
Step 3
Find part-time helpers. Engage a capenter to help construct a few sheds and a driver with a delivery truck to haul the sheds. Factor the cost of paying workers into the price of the building. Hire only those who are self-insured, but check with local authorities to understand contract work laws. Never assume that a delivery truck driver is liable for any hauling issues.
Step 4
Set weekly goals for constructing a few buildings. Plan to build only one building every two weeks, for example, in the beginning. Grow the business according to how much time you can invest. Develop the business around actual sales, too. Don't construct 10 buildings, for example, until a few have actually sold. Figure out the timing of the whole process from A to Z so the process will work consistently.
Step 5
Create a solid financial plan and marketing strategy. Figure out how to purchase exactly $500 worth of building materials for a single building size, for example. Plan to sell this particular building for $1,800. Figure paying $500 to construction helpers and $200 for a delivery person, leaving a net profit of $600. Keep the plan moving by marketing with brochures, free ads and word-of-mouth recommendations.