The pleasure of sitting in a flower garden or on the front porch, or perhaps while watching the kids and grandkids play in the backyard, is made possible by a strategically placed wood bench. They come in a variety of shapes and designs and provide years of enjoyment. Below is the rundown on four styles of benches: the garden bench, the park bench, the tree bench and the arbor bench.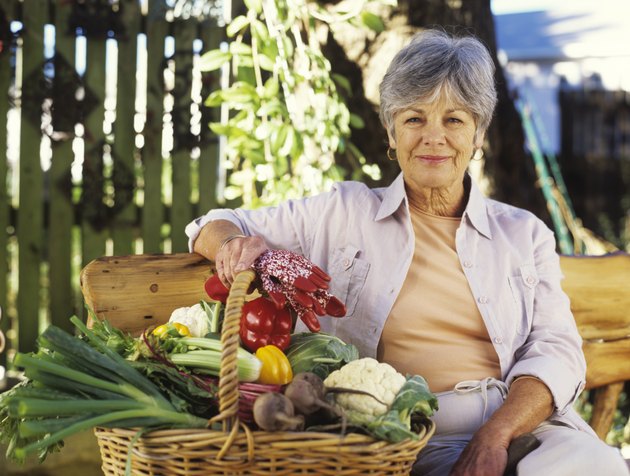 credit:
George Doyle/Stockbyte/Getty Images
A garden bench may be the most sophisticated of all. This project demands attention to detail and precision cuts to create a sturdy bench that will last for generations. The bottom end of the arm supports and back slats run inside the cuts, which go right through the rails, allowing moisture to escape instead of collecting and rotting the wood around the joints. To increase the life of the garden bench, furniture crafters can sand each piece smooth before final construction; then apply several coats of a waterproof finish.
The park bench has been the centerpiece of romantic stories for ages. The typical park bench is a cozy seat for two. Based on personal preference, the park bench can be stationary or built as a glider, giving a gentle rocking motion when a couple is sitting on the bench. While not as strong as a garden bench, with the right finish to combat the elements, a park bench can last for decades. To add additional life to the park bench, apply waterproof glue and stainless steel screws during final construction.
The tree bench is one of the sturdiest of all benches. Once installed around the tree, the bench becomes an integral part of its environment. Because every tree is different, there is no one-size-fits-all plan for this bench. Final construction takes place onsite at the tree of choice. A furniture maker can take measurements and do a test assembly inside the workshop. Once satisfied that the pieces fit together correctly, take them to the tree for final assembly and finishing. It is best for the furniture maker to use a hard wood for the tree bench, because kids love to use it to climb up the tree to which it is attached.
This is a great bench for relaxing and reading, especially when the latticework arbor is covered with rich, thick kudzu or grapevine. This bench also works well for entertaining, because it is a focal point in any garden or backyard. Cedar or fresh pine are great woods for the arbor bench. The fresh aroma of the cedar or pine, plus the shade of the kudzu, takes people back to an age gone by.