Build an outdoor storage bench to match your wood patio furniture with a few easy instructions. Teak, cedar, redwood or treated wood work best for your outdoor storage and other furniture, since these woods are more resistant to mildew and insects and age well outdoors. You can never have enough storage, so get out your screwdriver and build a simple outdoor storage bench. Have your boards cut to size at your local lumber store and you can piece this project together in no time.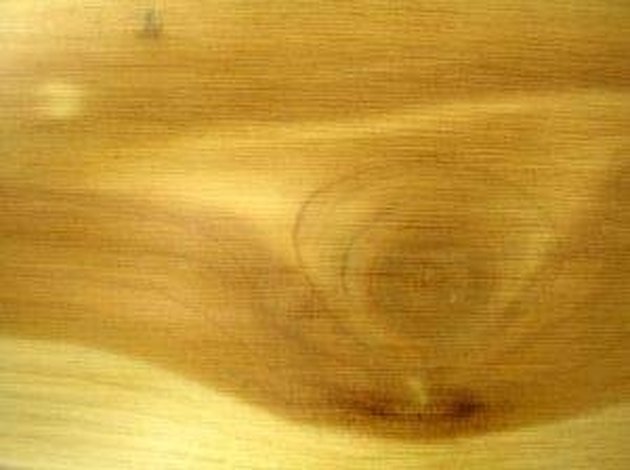 Step 1
Assemble the front, back and top of your outdoor storage bench by joining 3 sets of 3 4-foot-long 2-by-6 cedar planks. Lay the 3 planks side by side horizontally and place 1 of the treated wood strips across them vertically, 6 inches from either end. Attach the strips to the cedar planks by first drilling starter holes wherever you plan to place your wood screws. Insert 3 screws into the wood strip, one for each plank.
Step 2
Assemble the 2 sides of your storage bench by joining 2 sets of 3 2-foot-long 2-by-6 cedar planks. Lay them horizontally and attach one treated wood strip in the center, vertically. Drill pilot holes for the screws and insert one screw into each plank.
Step 3
Join the sides to the front and back of the bench with L brackets, 2 on each corner. Place the brackets, mark the spots for the screws, drill pilot holes and then insert the screws.
Step 4
Attach 4 L brackets around the perimeter of the treated wood sheet, one in the center of each side. This is the bottom of your storage bench. Attach the wood sheet to the cedar sides with the L brackets.
Step 5
Measure 20 inches from each corner of the back of the bench and place the hinges. Mark the spots for the screws, drill pilot holes and attach. Fit the top of the bench, mark, drill and insert the screws, attaching the hinges to the top and the back of your bench.