Wrought iron falls under the ferrous metal recycling category, which means that you have two main options: curbside recycling and selling your metal to a salvage yard. Ferrous means "containing iron," so you can follow this policy for cast iron and other products as well as wrought iron. While towns have different ferrous metal recycling policies, you should be able to sell the wrought iron for scrap no matter where you live.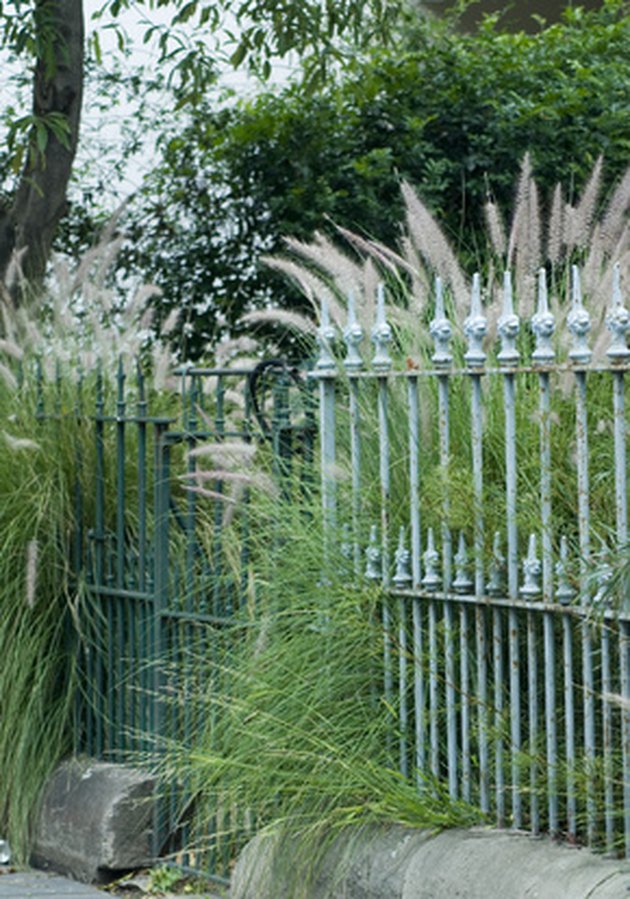 Step 1
Check your town's ferrous metal recycling policy with a call to the Department of Public Works. Ask if you can recycle wrought iron. If so, do you need to wait for a household collection day or can you recycle it at any time? Do you need to visit a recycling center or can you leave it at the curb?
Step 2
Call local salvage yards, which buy such pieces, and ask for the current price of iron. If your wrought-iron piece is large, ask if the salvage yard will collect it at your house.
Step 3
Another option, especially if your wrought-iron piece is attractive, is to locate antique shops, garden centers or other boutiques that might want the piece for re-use or re-sale; your town's telephone directory can provide a good list of such businesses. Let them know what you have and ask if they are interested in purchasing your piece of wrought iron.