When fencing in your yard, you need to consider items such as fencing material, amount of materials needed, delivery and installation fees, and the function of the fence.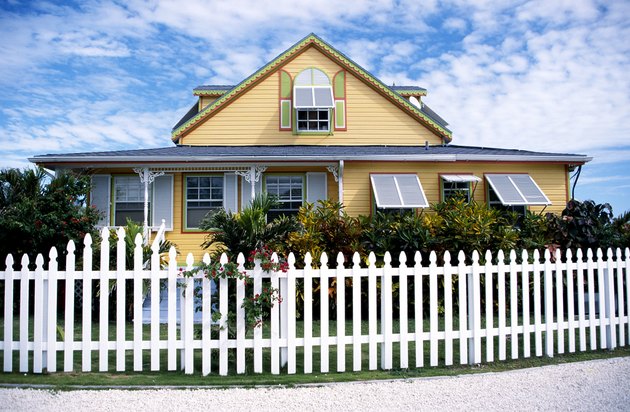 credit:
Brand X Pictures/Brand X Pictures/Getty Images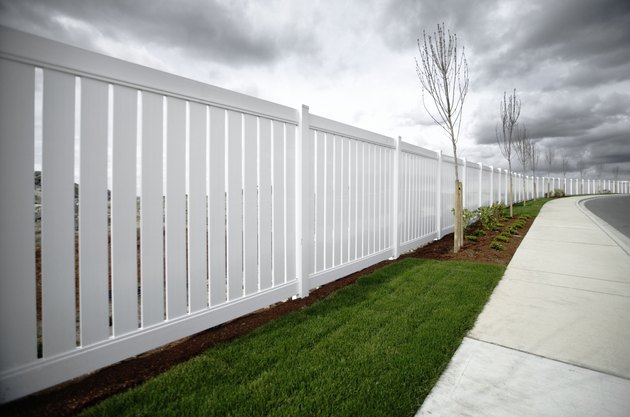 credit:
Brand X Pictures/Brand X Pictures/Getty Images
Consider how much to spend on a fence based on the purpose it will serve. Decide whether the fence is for privacy, security or for looks. If you're buying a fence for looks, you probably won't need to spend as much as you would for a privacy or security fence. For example, a 6-foot high cedar wood privacy fence can cost around $5,400, while a 300-linear foot chain-link fence costs around $2,500, according to Costhelper.com.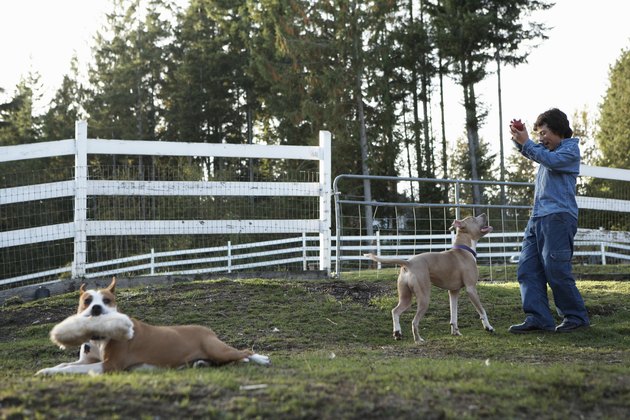 credit:
Thomas Northcut/Digital Vision/Getty Images
The material of the fence is a large portion of the price. Vinyl or chain-link fences won't cost as much as high-quality wood fences or stone fences. Each type of fence has its positives and negatives. For example, if you need a durable fence, spend a little more money and go with a brick or stone fence. If you need a fence to contain your small dog in the yard, an inexpensive chain link fence will suffice.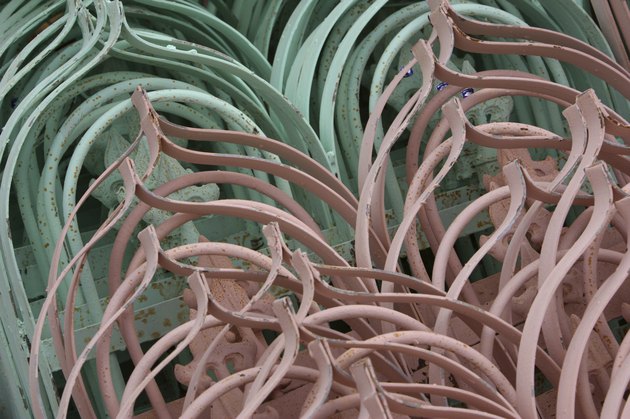 credit:
Hemera Technologies/AbleStock.com/Getty Images
The more fencing you need, the more you're going to spend. It's a smart idea to buy some extra fencing in case some of it gets damaged during installation.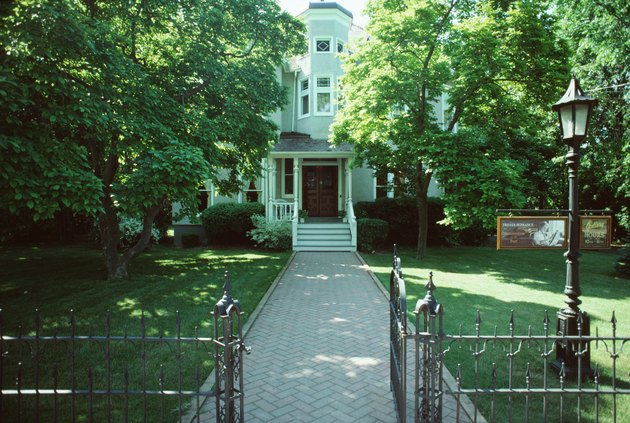 credit:
Photos.com/Photos.com/Getty Images
When looking at fences, consider additional costs. These costs can include gates for vehicles, decorations such as pillars, or excavation and installation fees.