Things You'll Need
5-by-5 lumber posts, 6 feet long

Shovel

Post hole digger

4-by-6 treated planks, 20 feet long

6-by-6 treated planks, 20 feet long

Hammer

Nails

Vinyl sheets, 3 feet tall

Pieces of 2-by-4, 18 inches long

Electric drill

1/2-inch drill bit

Tie rods

Nuts

Socket wrench

2-by-12 treated planks, 20 feet long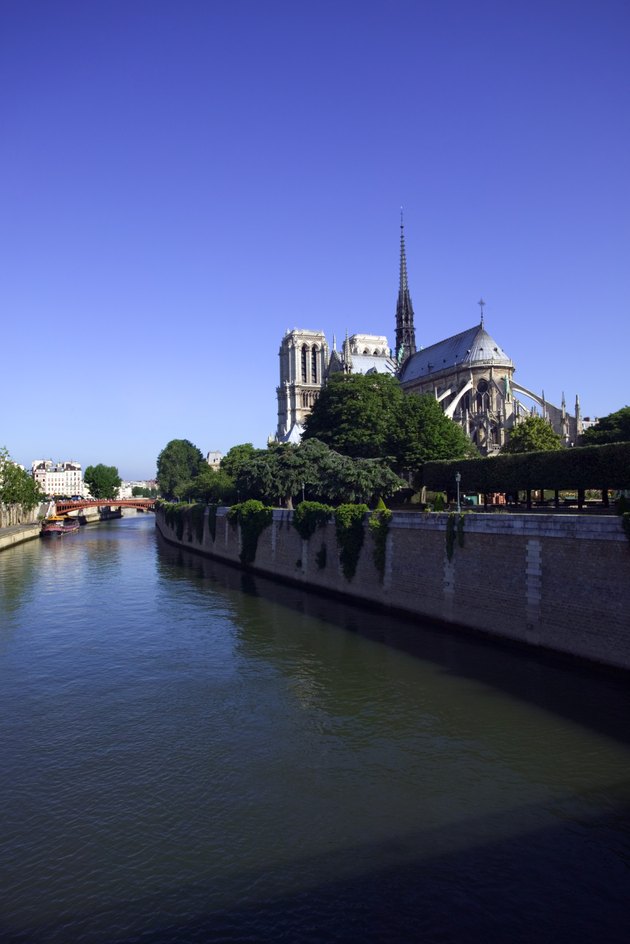 Bulkheads are retaining walls designed to protect a shore line from erosion. Bulkheads are commonly used at lakes when houses are located nearby. Soil erosion is a natural occurrence in nature as the constant force and flow of the water causes the bank to wash away. This can be aggravated by heavy rain and entire sections of bank can fall into the lake. A bulkhead keeps the water at bay while holding the soil in place.
Step 1
Dig a trench. Use a shovel or earth moving equipment to dig a narrow trench where you want the buikhead to go. Make it several inches deep and about 1 foot wide.
Step 2
Dig holes for the anchors. Use the shovel and post hole digger to make holes every 10 feet. Make the holes 3 feet deep.
Step 3
Install the anchors. Place the 5-by-5 poles in the holes. Hold them straight while packing the dirt back in the holes around the poles.
Step 4
Install the back wales. Nail the 6-by-6 planks to the poles at the top of the pole and half way down the pole to form a support frame for the wall.
Step 5
Lay down the sheeting. Put the vinyl sheeting in place, positioning them flat against the back wales. Overlap the ends of the sheeting.
Step 6
Install the front wales. Run the 4-by-6 planks along the top front of the wall against the vinyl sheets, sandwiching them in. Hold them in place temporarily by connecting them across the top to the anchor poles using the pieces of 2-by-4 and hammer and nails.
Step 7
Drill holes. Use a 1/2-inch drill bit to drill holes every 10 feet through the front wales, the vinyl, the top back wales and the poles.
Step 8
Insert the tie rods. Pass the tie rods through the holes you drilled, so they go through the front wales, vinyl, back wales and come out the pole. Screw a nut onto the end and tighten it with a socket wrench.
Step 9
Install the top cap. Remove the pieces of 2-by-4. Place the 2-by-12 planks along the top of the wall. Nail them down into the front and back wales.
Step 10
Push the dirt back in around the bottom of the wall.
---
Justin Melick began writing in 2002 for the "Union Sentinel." His work has also appeared in the "Dawson Community News," the "Mountain Chronicle," on RisingHits.com, and in the "Gainesville Times" and the "Atlanta Journal-Constitution." Melick authored the book "American Moments: American Stories in Poetry and Prose." He has a Bachelor of Arts in journalism from Gainesville State College.