You don't have to put up a permanent fence to provide privacy or shade on your patio. A free-standing patio fence can do both and with style. Best of all, a free-standing fence is portable, so you can move it around as your needs change. You can choose from a variety of fencing and screen options to create a style that fits just about any budget.
Folding Stockade Fence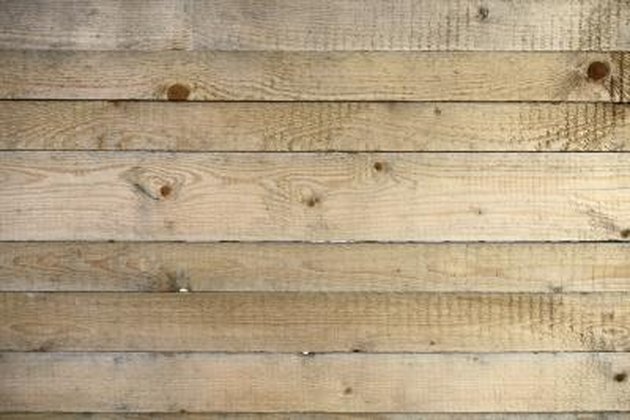 Prefab stockade fence panels make it easy for inexperienced carpenters to build a privacy fence. Most home improvement stores stock fence panels in a variety of widths and heights, so you can put together a folding screen that's just the right size for your needs. Choose your panels, attach them to fence posts using sturdy hinges, and attach the post bases to crossbeams for stability. Keep in mind that stockade fence can be heavy, so sturdy bases are a must to prevent accidents.
Wire Garden Fence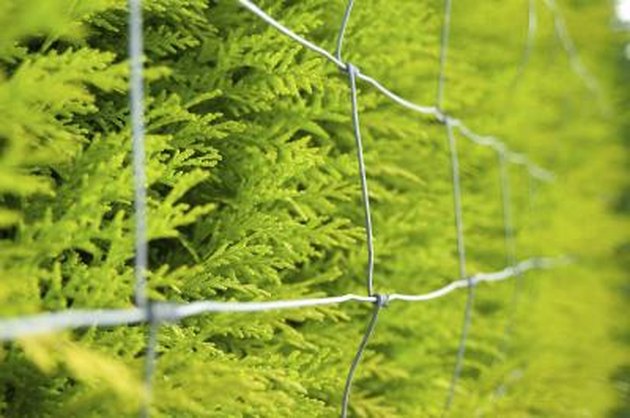 Create a stand-alone fence from sections of wire fence panel. Lightweight and lacy, wire fence panels come in a variety of colors and often feature decorative accents like butterflies and leaves. Instead of pushing the metal spikes into the ground, glue them into drilled holes in a wooden base. Create a hinged privacy screen by linking two or more sections together with wire fasteners.
PVC Trellis Fence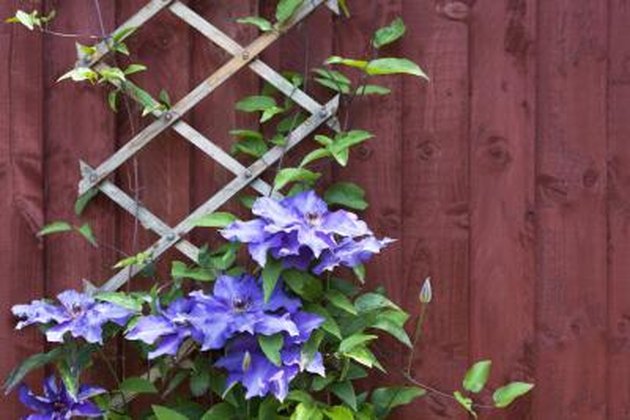 Combine a purchased PVC trellis with a pair of PVC fence panels to create a free-standing fence for your patio. PVC requires almost no care, so your fence will look like new for years. Trellis and fence panels are available in many colors and styles, so it's easy to suit the look to the style of your patio. Screw panels together using angle brackets for a corner fence or use hinges to make a folding fence that you can put anywhere. For a more elaborate fence, chose a prefab PVC arbor instead of a trellis and create a patio divider with an arched gateway.
Living Fence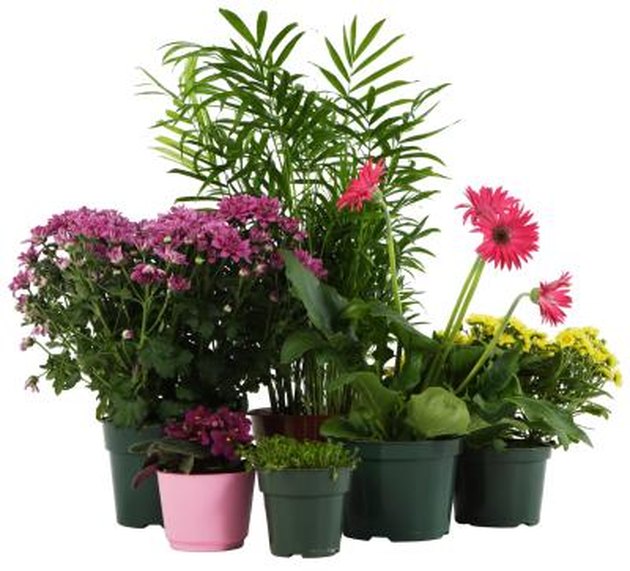 Landscape designers frequently use hedges of shrubs and trees to create privacy screens and fences. Instead of trees, use potted shrubs to create a movable living fence. Many small bushy or woody plants grow well in containers, including conifer varieties like the dwarf "Alberta spruce" and the "Blue Shag" dwarf pine. Lavender does well in containers, especially in northern climates where the containers can be brought indoors as frost approaches. Put the containers on stands with casters so that you can move them around easily. Line up three or more to create a living, portable fence of greenery on your patio.
---

Deb Powers
Deb Powers is an avid urban gardener who works with a community collective to promote sustainable urban agriculture and build partnerships between local business owners and community organizations. Powers serves as a social media and marketing consultant for local non-profits and businesses, and has assisted in creating career pathways for people returning to the workplace.