Transform your deck into an extended outdoor living space filled with colorful accents and charm. Rectangular 12-by-16-foot decks hold plenty of seating and decorative accessories such as plants. When designing the deck, reflect your personal style to create your own design. Furnish the space with comfortable, all weather seating. Incorporate texture and color to the deck to create dimension to the space. Adding in your own touches to the design, the deck becomes a space to enjoy year-round and evokes the feeling of home.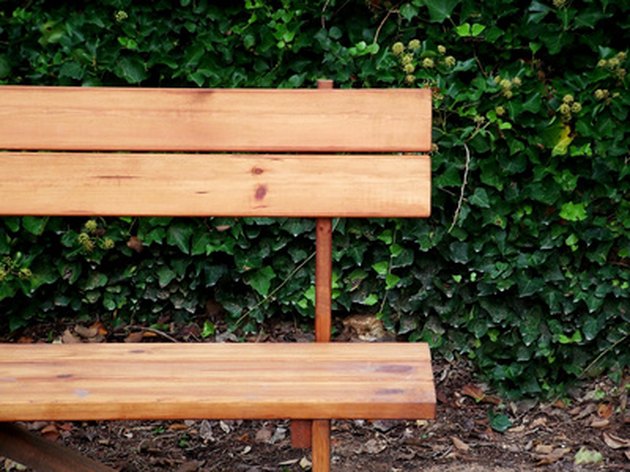 Nestle favorite plants and flowers over the deck for color and texture. Oversized pots filled with flowering shrubs like hydrangea create a classic touch to the space. Offer a focal point to the deck by incorporating a dwarf tree like the Japanese maple. Situate it in the corner of the deck to create a stunning backdrop that changes color with the seasons. Flower-filled pots full of perennials and annuals nested side-by-side or in trios throughout the deck fills the space with vibrancy.
Add additional color using bright, bold containers. Glazed pots in bright greens and blues complement flowers and plants within. Paint terra-cotta pots with colors found around the deck. Have fun painting whimsical designs like stripes or polka dots over the pots.
Decks filled with comfortable pillows soften the space and evoke a cozy living room. Liven up the space with oversized, weatherproof pillows in patterns and colors that echo the colors in flowerpots and nearby gardens. Incorporate decorative outdoor lights such as string of colorful paper lanterns strung from nearby trees. Outdoor votives resting on accent tables or lining the deck entrance creates a magical and inviting ambiance to the space.
Lay a durable, soft rug over the deck to define the space. Soft underfoot, outdoor rugs are ideal under outdoor seating like a small bistro set. Create a serene feel to the deck with a cascading container fountain. Container fountains can be found in any size depending on the design layout. Tuck the fountain over an accent table to create an intimate vignette.
Design the deck to include adequate seating. Arrange the seating to create intimate spaces for entertaining guests. A set of freestanding outdoor benches tucked around the perimeter of the deck provides seating for the space while keeping the deck open. A set of rattan chairs arranged around a portable fire pit provides a spot to enjoy year-round.
For those decks that need shading from the sun, situate an outdoor umbrella over seating areas to create a shaded retreat below. Maneuverable, large umbrellas can be adjusted to accommodate the movement of the sun.