Patio umbrellas are ideal for providing shade from the sun and for periods of light rain when spending time on your patio. Whether you are interested in taking apart your patio umbrella to give it a thorough cleaning, store it for a move to another location or replace it with a newer umbrella, this task can be done in as little as a few minutes. This is a do-it-yourself project that absolutely does not require the work of a professional and can be done whether you have a push-button tilt umbrella or an auto-tilt umbrella.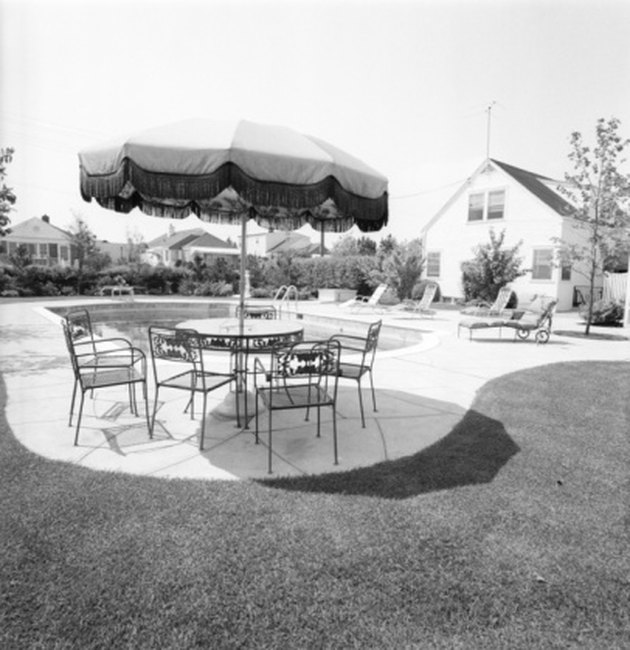 Step 1
Secure the top portion of the patio umbrella by having someone hold the actual umbrella. By ensuring the umbrella is secured, you are preventing it from falling over and becoming damaged once it has been taken apart.
Step 2
Drive the pin that holds the umbrella to the pole using a screwdriver to separate the umbrella from the pole.
Step 3
Lift the umbrella and set the umbrella to the side. Now that you have taken apart the patio umbrella, you are free to clean it, pack it away or replace it with a new patio umbrella.