Polyurethane is a varnish that protects wood surfaces, including table surfaces, from absorbing water and stains. Though this covering protects tables from stains and liquids, it is vulnerable to staining itself. If your poly-finished wooden table gets marred with permanent markers, remove the stains as soon as possible, before they have a chance to set. Once set, they can be tough to remove.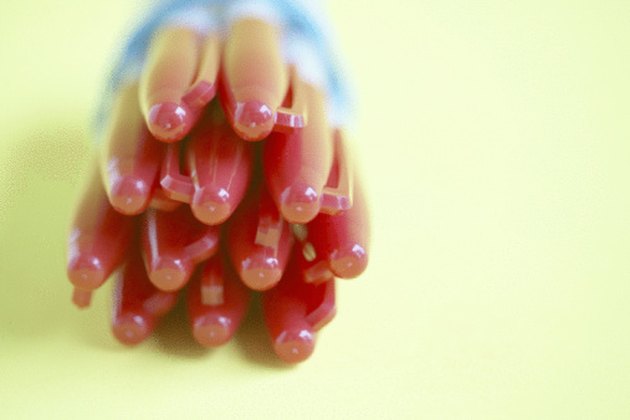 Step 1
Soak a clean cloth in rubbing alcohol.
Step 2
Dab the rubbing alcohol over the permanent marker stain until it is gone. Work from the edges of the marker toward the center until it is completely clean, or until the stain no longer transfers from the table onto the cloth.
Step 3
Soak a clean cloth in non-acetone fingernail polish remover. Wring it out so that the cloth is wet, but not soaking.
Step 4
Dab the cloth onto the permanent marker stain. Work from the edges of the stain toward the center. Use as little polish remover as possible to remove the stain, as the chemical can also remove some of the polyurethane coating.
Step 5
Immediately rinse the area with clear water.