Damp, humid conditions coupled with stagnant outdoor furniture cushions can result in a wet surface layer on the cushions that turns into an unsightly mildew growth. Not only does the mildew look unappealing, it can also give off a musty odor. Fortunately, you can remove the mildew and restore the outdoor cushions to their former condition -- even if the mildew has been a resident for a while.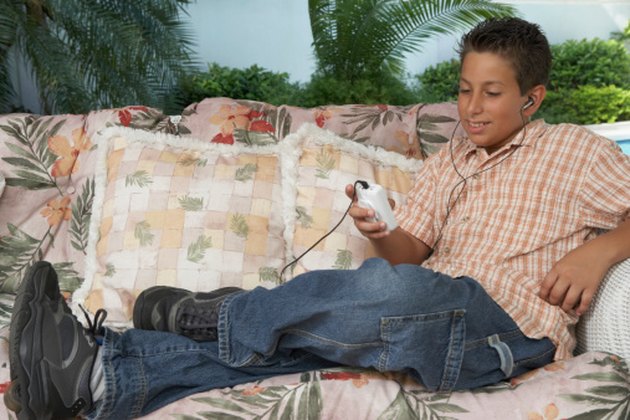 Step 1
Pour 2 cups of hot water into a container. Add 1/2 cup of sodium borate to the water and stir with a spoon to mix.
Step 2
Put on rubber gloves and dip a sponge into the cleaning solution. Rub the cleaner vigorously into the mildewed areas. Allow the cleaner to soak the stains for three to four hours.
Step 3
Rinse the cushions thoroughly with a water hose and allow them to air dry in the sunlight before replacing them on the lawn furniture.
Step 1
Fill a spray bottle with 2 cups of water and add 2 tsp. of tea tree oil to the water. Replace the lid and shake gently to mix.
Step 2
Spray the tea tree oil mixture onto the mildewed areas of the outdoor cushions.
Step 3
Leave the spray on the cushions. In a few days the mildew and its accompanying smell will be gone.