Spray paint can end up on a sidewalk for a number of reasons. Sometimes crafts can get a little out of hand. Often times, construction workers may leave a few bright-orange arrows behind their work. Occasionally graffiti artists' work gets a little too close to the concrete. No matter how the spray paint ends up on the sidewalk, you'll find that it is easy to clean.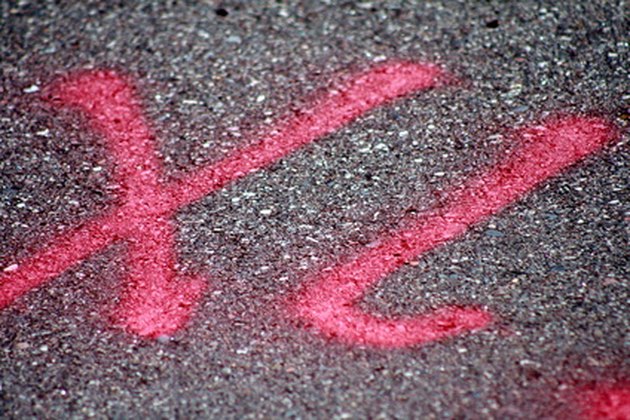 Step 1
Rent a power washer, set it on low pressure and spray the stain away. If that is too much of an investment for a one-time job,however, move on to step 2.
Step 2
Apply a chemical paint remover to the spray-painted area. Chemical paint removes come in brush-on, spray-on, liquid and aerosol form. All are suitable for cleaning concrete sidewalks. Apply the chemical according to the manufacturer's instructions for application rates and methods.
Step 3
Scrub the paint-remover treated area with a wire brush until the spray paint stain is removed from the concrete.
Step 4
Spray the concrete with a hose to rinse away the removed paint and paint remover.
Step 5
Re-treat the area as necessary, in accordance with the chemical paint remover's instructions.