Things You'll Need
Water

Ammonia

Soft brush

Baking soda

Clean cloth(s)
Tip
Run your hand over the marble before trying to clean the burn mark. If the marble feels rough or you know the marble is cultured marble, consult a marble professional first because the area might need to be sanded down to remove the burn mark.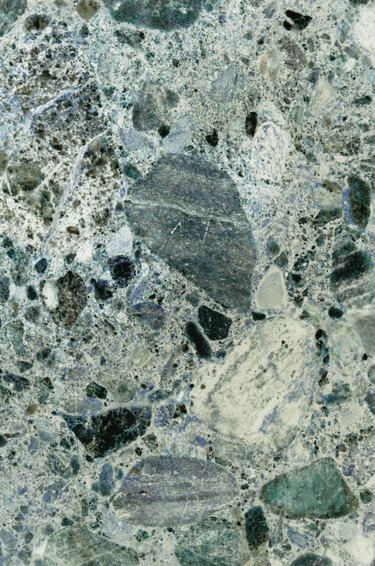 Several types of material can be used as a fireplace mantel or around the fireplace, including brick, stone, granite or marble. While most of these materials are heat-resistant, burn marks might occur if embers from the fireplace, a lit match is set down or any other form of heat transfer occurs. Removing burn marks from marble will require some household tools.
Step 1
Wet the area with warm water.
Step 2
Mix together 1 cup ammonia with 1 cup warm water and apply the ammonia mixture to the burn mark.
Step 3
Let the ammonia solution soak into the burn mark for five minutes.
Step 4
Scrub the ammonia mixture into the mark with a soft brush and repeat until the burn mark is removed.
Step 5
Try a paste made out of baking soda and water if the burn marks are still visible. Apply the paste to the burn mark, let sit for three hours and then wipe away with a clean, damp cloth. Repeat as needed.
---
Meredith Jameson writes early childhood parenting and family health articles for various online publications. She holds a Bachelor of Arts in history from San Francisco State University.