Things You'll Need
Paper towel

White cloths

White vinegar

Dry cleaning solution

Nail file
Tip
Avoid using soap and water to clean the suede. Soap will stain the suede even further.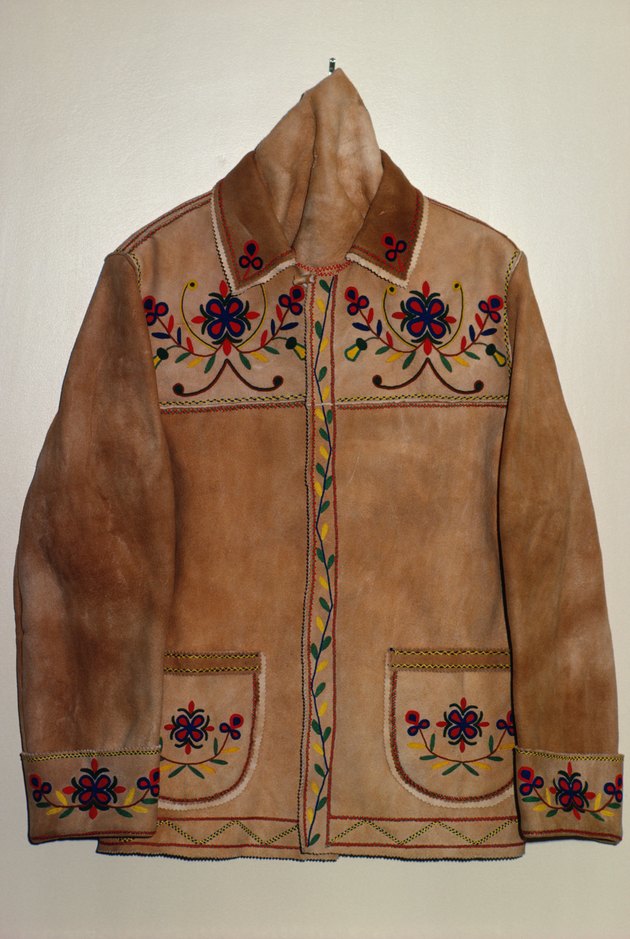 Suede is used to produce a variety of products, including gloves, handbags, couches and shoes. It is produced from the split hide of cow leather, making the nappy material less durable than leather and more prone to staining. Dripping hair dye onto a suede shoe or couch is a stain that some people will deem unrecoverable. Instead of running the piece to a dry cleaner, remove the dye stain from your suede item at home.
Step 1
Soak up any remaining hair dye from the suede piece with a paper towel. Dab at the stain to remove the dye instead of rubbing, which will work it further into the suede.
Step 2
Wet the corner of a white cloth with white vinegar. Dab the vinegar into the stain. Continue to dab at the stain with the white vinegar until it is removed.
Step 3
Blot away any excess vinegar with a clean cloth. If this method does not remove the hair dye stain, move onto the next step.
Step 4
Wet the corner of a white cloth with dry cleaning solution. Dab the solution onto the remaining stain.
Step 5
Continue to dab the stain with the dry cleaning solution until the stain is completely removed.
Step 6
Blot away any remaining cleaning solution with a dry cloth. Allow the stain to dry completely before restoring the suede's nap by rubbing it gently with a nail file.
---
Residing in Chippewa Falls, Wis., Jaimie Zinski has been writing since 2009. Specializing in pop culture, film and television, her work appears on Star Reviews and various other websites. Zinski is pursuing a Bachelor of Arts in history at the University of Wisconsin.