Everyone wants a perfectly clean carpet; however spills and stains will happen in every environment. Spilled coffee should be cleaned immediately from carpet for best results in removing or preventing a stain. If the stain has set into the carpet, extra scrubbing is required to pull out as much of the stain as possible. Always test a hidden small area of carpet with the detergent or cleaners being used to make sure they will not change the color or texture of the carpet fibers.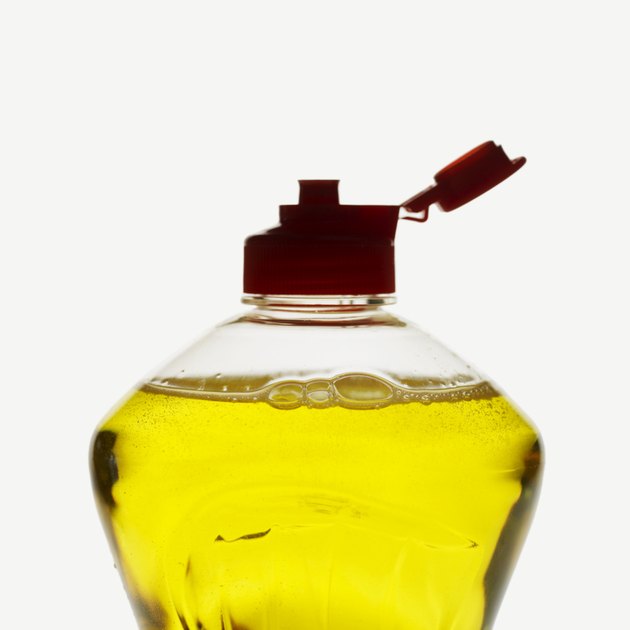 credit:
George Doyle/Stockbyte/Getty Images
Step 1
Spray the stained area with water and blot the stain with a clean, absorbent towel. Repeat this step several times to remove as much stain as possible.
Step 2
Apply a mild detergent that has been diluted with water to the stained carpet area. A gentle dish soap or laundry detergent is a good choice. Gently rub the detergent into the fibers with your fingers. Do not push the detergent into the carpet as this will push the stain deeper.
Step 3
Spray the area with water and blot with a clean towel to remove the detergent and remaining stain. Repeat this process several times until all detergent is gone.
Step 4
Apply a baking soda paste to the area if the stain remains. Mix baking soda with water until it turns into a paste the consistency of toothpaste. Spread the baking soda paste onto the stain with your fingers. Let the paste dry completely and vacuum to remove.
Step 5
Create a foaming baking soda paste if the stain remains after applying a baking soda and water paste. Mix vinegar with baking soda to create a paste the consistency of toothpaste. Apply in the same way as Step 4 and vacuum to remove when dried. The vinegar reacts with the baking soda to create bubbling foam that works through the carpet fibers to pull out the stain.