Kitchen cabinets sustain a variety of stains from food splatters, grease and dirt. Airborne grease residue builds up on wood kitchen cabinets to form a thick, oily residue that's hard to remove. When left unattended, the oily film attracts dirt and dust, causing cabinets to be an eyesore in the kitchen. You can get rid of the thick, oily residue on your wood kitchen cabinets and keep them clean with common household supplies.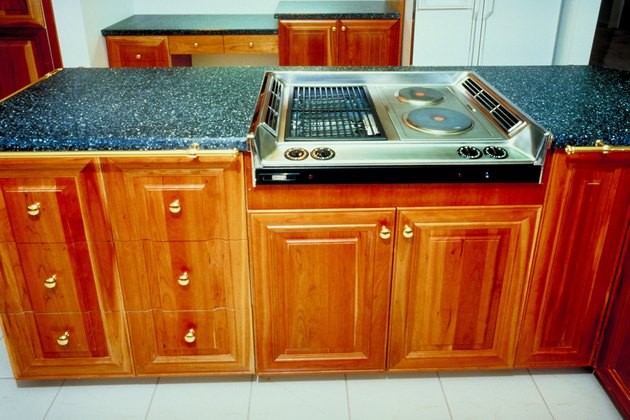 Step 1
Dampen a nylon mesh sponge with full-strength white vinegar. Squeeze out excess moisture.
Step 2
Sprinkle baking soda over the surface of the nylon mesh sponge for mild abrasiveness to remove the oil residue.
Step 3
Scrub the wood kitchen cabinets to loosen and remove the greasy residue. Rinse the nylon mesh sponge with warm water as the oily residue is removed. Add more vinegar and baking soda to the sponge. Continue to scrub to cut through the grease and remove it.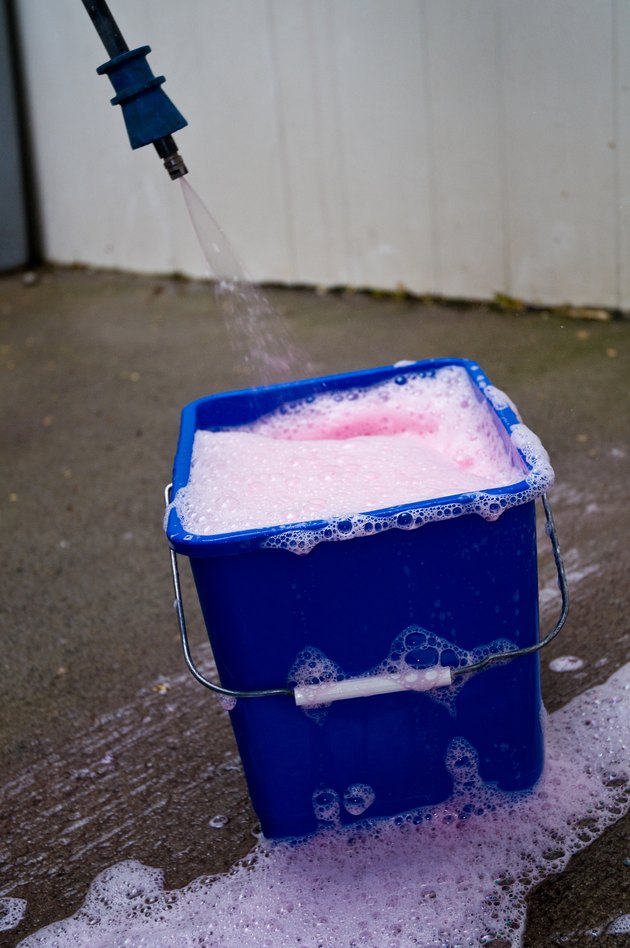 Fill a bucket with hot water. Add 2 caps full of oil-based wood soap.
Step 5
Soak a cloth with the soap solution. Wring it out. Wash the wood cabinets to remove the last remnants of oil residue, as well as the baking soda residue.
Step 6
Dry your wood kitchen cabinets with a dry cloth.