CLR, or calcium, lime, and rust remover, is a commercial cleaning product. It removes calcium, lime and rust buildup from a variety of surfaces. CLR is very effective in cleaning many hard surfaces such as porcelain sinks, tubs and toilets, and on metals and brick. CLR can be an all-around household cleaner but it can be harmful because of the chemical used to create this unique formular. Applying CLR properly is important to insure safety and to get the best results.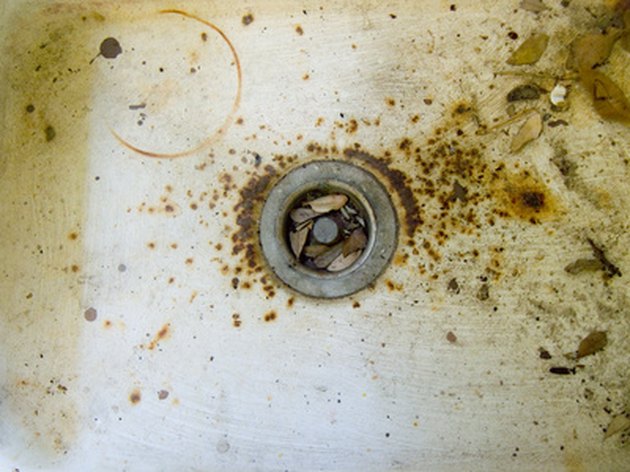 Step 1
Put on heavy duty rubber gloves. Although the ingredients are not listed on the label, the CLR website says the various CLR products are an "aqueous acidic cleaner."
Step 2
Work with plenty of ventilation. Open a window to have fresh circulation air. Put on a white face mask if working in a tight area like a shower stall. The mask protects the lungs by prevent you from breathing in the fumes.
Step 3
Pour or spray a dab of CLR the size of a quarter (depending on the product) onto a cloth, rag or sponge.
Step 4
Apply the CLR to the surface you want to clean. Make certain to saturate the stain. Do not scrub the CLR into the stain.
Step 5
Wait two minutes for the CLR to dissolve the lime, calcium or rust.
Step 6
Rinse thoroughly with cold water.
Step 7
Dry the area with cloth or rag.