Things You'll Need
Turpentine

Cloth

Scrubbing brush

Trisodium phosphate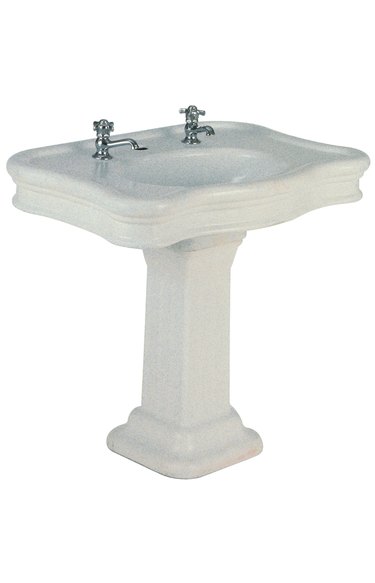 Porcelain is a strong and durable material that, because it is non-porous, resists stains well. Wood stain, however, contains resins and pigment that will stain porcelain. If you are able to catch the stain quickly, you'll be able to remove it completely and quickly. If not, you may have to spend more time and use a more aggressive method to remove it.
Step 1
Soak a clean cloth in turpentine.
Step 2
Rub the turpentine over the wood stain until the mark is gone. If the mark is stubborn, hold the soaked cloth over the wood stain until it softens.
Step 3
Scrub the stain if you can still see it. Use a stiff, nylon-bristled brush.
Step 4
Mix ¼ cup trisodium phosphate with 1 quart water.
Step 5
Dip a cloth into the solution and rub it over the area to neutralize the turpentine.
Step 6
Dry the porcelain completely with a clean cloth.
---
Kaye Wagner has been working in the fields of journalism and public relations since 2006 and is a recipient of a National Hearst Award. She is particularly interested in home-and-garden projects, as well as beauty and fashion writing. An avid traveler, she also writes travel reviews and guides. Wagner earned a Bachelor of Arts in journalism from Brigham Young University.