Things You'll Need
1/3 Cup Uncooked Rice or Lentils

1/3 Cup Baking Soda

Hot Water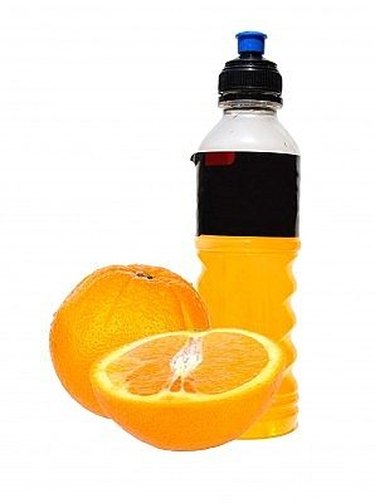 Need to clean a moldy water bottle with a narrow mouth? Carrying a reusable water bottle is a wonderful way to save money and help the environment. Should you succumb to the temptation to carry a sugar-based beverage such as juice or sweet tea in your reusable water bottle, you could end up with one nasty Nalgene. Follow these instructions to clean out any reusable water bottle with a narrow neck that can't simply be thrown in the dishwasher.
Step 1
Rinse your water bottle with hot water. If the mold is dried or hard set, you may wish to let fill it with hot water, add a dash of dish soap, and let it sit for about half an hour to allow the inner contents to soften.
Step 2
Next, pour the baking soda and dry rice or lentils into your water bottle. Add enough hot water to fill the bottle about halfway. Then add a small dollop of dish soap. Screw on the lid and shake vigorously. The rice will remove the grime or mold, the soap will dissolve lingering oils, and the baking soda will disinfect and eliminate any lingering odor.
Step 3
Rinse your jar thoroughly. This should remove all visible grime. If you still detect a lingering odor, or you simply feel you need to take further steps before drinking out of a once-moldy water bottle, follow the instructions below for "How to Disinfect a Water Bottle." Otherwise, allow the water bottle to air dry and you're done!