A waterproof mattress cover protects the mattress from damage and odors due to fluids. Some waterproof mattress covers, also called waterproof mattress pads, have a quilted fabric surface while other products are made entirely of waterproof material. They come in all sizes, from crib size to king size. With proper care, a waterproof mattress cover may provide several years of effective mattress protection. Follow basic guidelines to launder your waterproof mattress cover with confidence.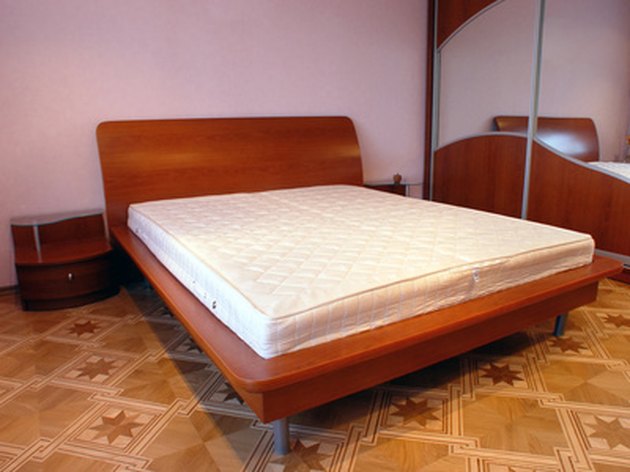 Step 1
Refer to the manufacturer's care instructions, if available. The care tag is usually sewn into the mattress cover on an inside seam--the side of the mattress cover that touches the mattress. Turn the waterproof mattress pad inside out and look for the tag.
Step 2
Most waterproof mattress covers are machine washable in warm water. Set the washing machine temperature setting to warm, regular cycle. If it's necessary to wash the waterproof cover often, using the permanent press cycle may help the cover last longer.
Step 3
Use a gentle laundry detergent and refrain from using fabric softener. Use only non-chlorine bleach, if needed. Remove the waterproof mattress cover from the washer promptly to avoid excessive creasing.
Step 4
Dry the waterproof mattress pad at medium heat--called the permanent press setting on some dryers. Check the mattress cover in the dryer after 20 minutes. Add more time if needed. It may take two cycles to dry the cover. Do not leave the mattress cover in the dryer longer than necessary. Remove the waterproof cover from the dryer as soon as it is dry and put it on the mattress. This helps to prevent creases in the product.