The Biddleford company produces many bedding items, such as electric heating blankets and electric heating mattress pads, along with throws for couches and lounging about. Heated mattress pads are meant to be placed over your mattress and underneath your sheets. They are filled with electric wires that heat up the mattress and, therefore, your bed. The temperature is controlled by a dial so the bed will not get too hot and burn you. Because there are small heat-producing wires embedded in the mattress pad, it needs to be washed very precisely to avoid destroying the pad and electrocuting the user.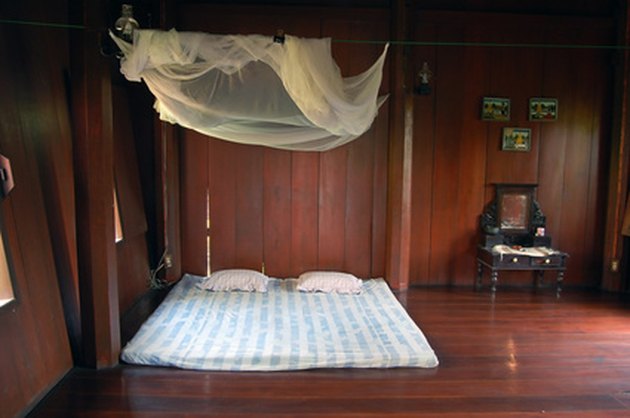 Step 1
Detach the electrical wire from the mattress pad.
Step 2
Spray any stains and spills on the mattress pad with a stain-removing spray. Allow the solution to sit for 10 to 15 minutes and then rub two sides of the fabric together to remove the stains.
Step 3
Put the heated mattress pad into the washer. Pour one capful of mild detergent on the pad and wash using a short gentle cycle.
Step 4
Dry the pad on a short drying cycle and then hang the mattress pad out to air-dry the rest of the way. You want to make sure the inside of the electrical components are bone dry before replacing the electrical wires to avoid electrocution.
Step 5
Reattach the electrical wire and place the heated mattress pad back on the bed underneath the sheets. Plug it in and turn it on at bedtime.