How to Remove Perspiration Stains from Clothing. Nothing is quite as unsightly as a dingy yellow perspiration stain on your shirt. Not only are these under-arm stains ugly, but they can weaken the garment's fabric - and harbor objectionable odors! Your best bet is to treat these problem areas before the stains set in.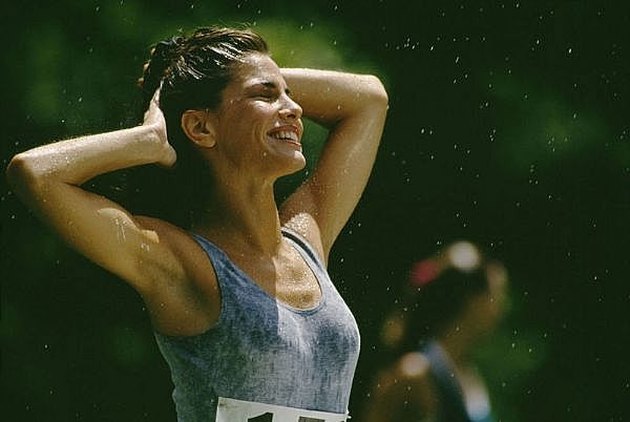 Step 1
Pre-treat new stains with a enzyme pre-soak product before laundering as usual. Make sure fabric is not linen, silk, or wool. These fabrics can shrink, bleed colors or get water circles in this process.
Step 2
Refrain from putting the garment in the dryer, if the stain didn't come out. Drying it will heat-set the stain. Sponge the area with a solution of 1 tbsp. ammonia and 1/2 cup water and allow to air dry.
Step 3
Treat older stains by sponging the area with a solution of 1 tbsp. white vinegar and 1/2 cup water. Old stains may be impossible to remove.
Step 4
Remove lingering perspiration odor by soaking the entire garment overnight in a gallon of warm salt water (use about 4 tablespoons of salt per gallon of water).