Hypoallergenic laundry detergent is important to anyone who suffers from allergies. Hypoallergenic detergents need to be free of fragrances and dyes because these are the ingredients that cause reactions in many people. Many moms and dads choose to use scent-free and dye-free detergents for their babies' sensitive skin. Many store-bought laundry detergents are full of chemicals, perfumes and dyes, and those that aren't tend to be expensive. There really is no need to spend a lot of money on a specialty laundry products; you can make your own.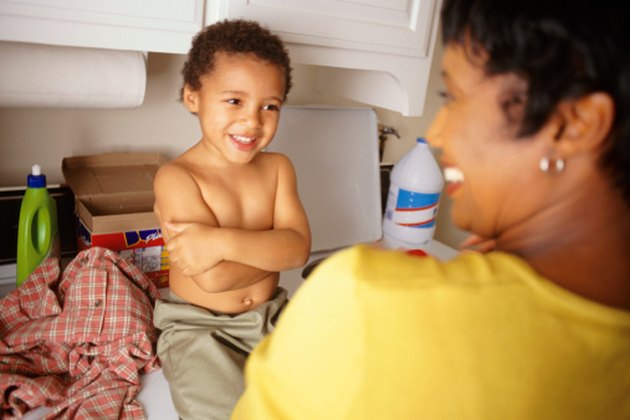 Step 1
Add all of the ingredients to the bucket.
Step 2
Place the lid on tightly.
Step 3
Shake the bucket vigorously to mix the ingredients.