Things You'll Need
1 tsp. liquid fabric softener

1 cup distilled water

Small spray bottle

Hanger
Tip
Pack wrinkle release spray when you travel to freshen your clothing without an iron.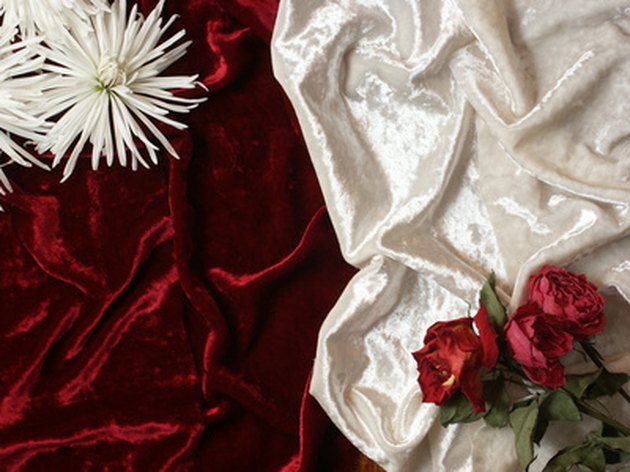 If ironing is a task either you do not have time to do or you prefer to avoid, the wrinkle-release products on the market may appeal to you. Instead of purchasing ready-made wrinkle releasers that may be expensive, make your own wrinkle release to use on your clothing to keep your appearance neat and tidy.
Step 1
Measure and pour the liquid fabric softener and the distilled water into the spray bottle.
Step 2
Close the spray bottle with the cap tightly.
Step 3
Shake the spray bottle vigorously to mix the wrinkle releaser.
Step 4
Remove wrinkles by shaking the bottle and then spraying the garment until you coat it lightly. Smooth the dampened garment with your hands to remove wrinkles. Hang the garment while it dries. After it dries, it will be free of wrinkles.
---
Kathryn Hatter is a veteran home-school educator, as well as an accomplished gardener, quilter, crocheter, cook, decorator and digital graphics creator. As a regular contributor to Natural News, many of Hatter's Internet publications focus on natural health and parenting. Hatter has also had publication on home improvement websites such as Redbeacon.