Hair spray can do wonders to keep your hair maintained in any style. However, when you spray your hair you will tend to spray the surroundings as well. The hair spray can get on the walls, counter tops, floor, even in the tile and grout. And, unfortunately, it can be very difficult to clean. There is a trick to getting the hair spray out of your tile and grout for good. The method used is the same method used to get the hair spray out of your hair.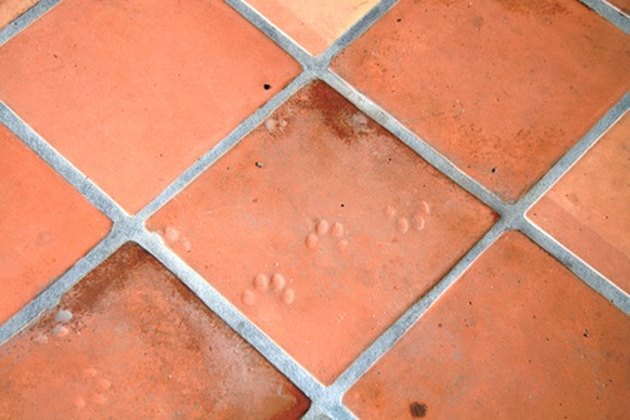 Step 1
Pour regular shampoo onto the tile and surrounding grout. If the tile is on your walls, you can apply the shampoo using a plastic spatula.
Step 2
Allow the shampoo to set for 25 minutes. The shampoo needs to time to work into the hair spray stain.
Step 3
Soak a sponge in warm water. Work the shampoo in to a thick lather.
Step 4
Run an old, hard-bristled toothbrush under warm water. Scrub the grout (and tile if necessary) with the brush. The tiny, hard bristles will help clean the small grout better than a sponge.
Step 5
Rinse off the shampoo from the sponge. Soak the sponge in water and clean the shampoo from the tile and grout. Continue to rinse the sponge and wipe down the tile and grout until the shampoo is completely gone.
Step 6
Dampen a paper towel with cool water. Wipe up any excess water from the floor and or walls.