Things You'll Need
Spoon

White paper towel

Cornstarch

Soft brush

Vacuum

Vacuum attachment
Tip
If you cannot remove the petroleum jelly from the suede, you may need to have the suede professionally cleaned.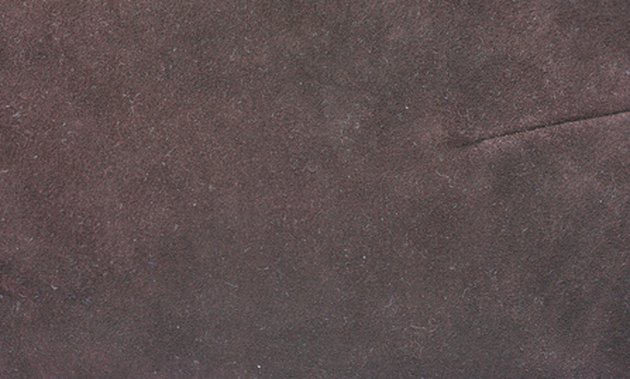 Vaseline petroleum jelly is used to protect skin from the weather elements, while keeping skin soft and moisturized. Although petroleum jelly is beneficial to skin, it can leave oily stains on fabrics such as suede. Since suede is a delicate and sensitive fabric, proper care must be taken when removing the petroleum jelly. It is important to use materials and solutions that will not damage or stain the suede. You can clean petroleum jelly off of suede safely and properly with simple household tools and ingredients.
Step 1
Scrape up as much of the petroleum jelly as you can with a spoon. Try not to spread the stain or rub the jelly deeper into the suede.
Step 2
Blot the stain with a white paper towel to transfer the jelly from the suede to the paper towel. Continue to blot the stain until all of the petroleum jelly is transferred onto the paper towel.
Step 3
Apply cornstarch directly onto the oily stain and then use a soft brush to work the corn starch into the suede fibers. Allow the cornstarch to sit and absorb the oil for at lease one hour.
Step 4
Remove the cornstarch from the suede by vacuuming it up with a vacuum attachment. If the item cannot be vacuumed, brush the cornstarch off with the soft brush.
---
April Dowling first started writing in high school and has written many news articles for newspaper and yearbook publications. She is currently pursuing a career as an online writer and affiliate marketer. Dowling writes for several websites and keeps many blogs.