No matter how clean a house is kept, insects and bugs find their way into a home through the tiniest of crevices. Whether they are flying bugs or crawling bugs, there in no doubt that they are an annoyance. One of the biggest and ugliest of all bugs is the roach. There are different types of roaches and some are more prevalent in certain areas. No matter what type of roach one is dealing with, they are a nuisance and dirty and carry disease.The following instructions will teach you how to have a roach free home and will also protect your pets and children from toxic pesticides. Taking some moderately simple precautions make it possible to rid a home of roaches.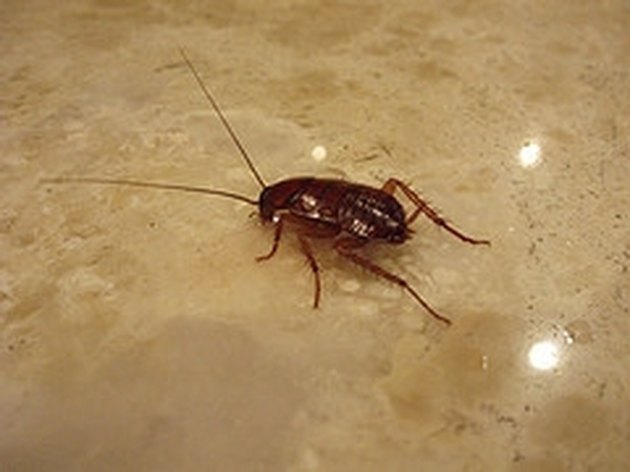 Step 1
If a room has baseboard molding, carefully remove all of it using a pry bar. Any damage can be touched up later.
Step 2
Cut the tip of the powdered boric acid roach formula. Sprinkle the formula in the small space between the wall and the carpet or flooring. If the room has wall to wall carpet, pull up the carpet and sprinkle the formula between the tack strip and the wall. Repeat this process on every wall of the room.
Step 3
With a hammer and nails, replace the baseboard and wipe up any formula that spilled over on to the floor. Touch up baseboard as needed. For rooms with carpeting, using the screwdriver and hammer, secure the carpeting back on to the tack strip.
Step 4
Repeat these steps throughout every room in the home. By following these steps, the powder is out of reach of children and pets.
Step 5
Sprinkle a small amount of the powdered formula in the tracks of sliding glass doors and also at the bottom of garbage cans.
Step 6
If there is a cabinet under the sink in the kitchen and the bathroom, sprinkle the formula at the back of the cabinet.