Sheer curtains provide a bit of privacy while also allowing sunlight to enter the home. Many sheers are made of polyester, which require cleaning on occasion when they become dull and dingy looking. Bleach works well to whiten and brighten your polyester sheers, and when used properly will keep the curtains looking like new for many years.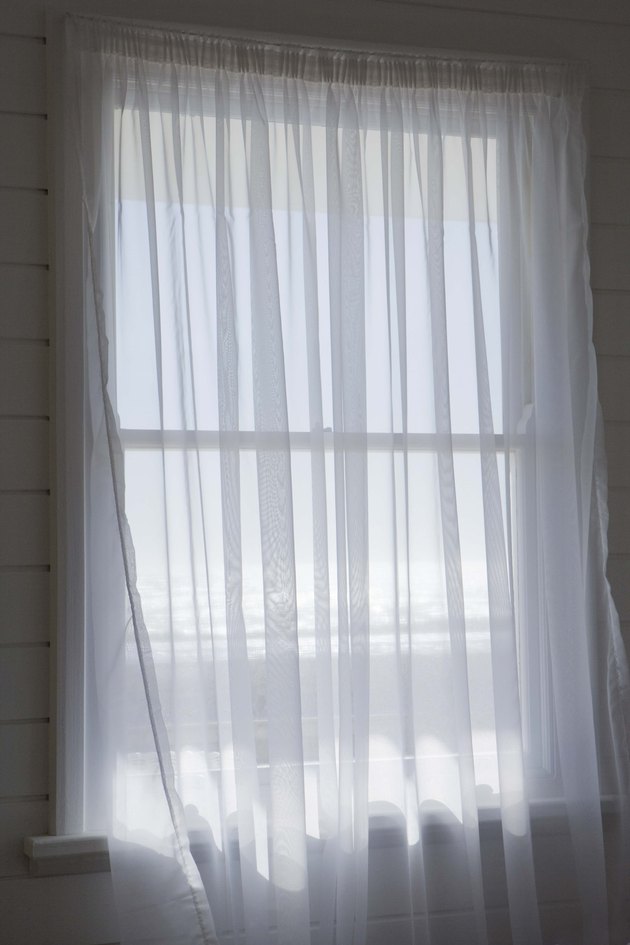 Step 1
Select a gentle, cool water cycle on your washing machine and turn it on.
Step 2
Pour in a capful of laundry detergent along with 1/2 cup of bleach. This amount of bleach safely whitens without deteriorating the sheers.
Step 3
Let the wash cycle complete, then dry the polyester sheers according to the label. Typically the instructions direct you to hang or tumble dry on low heat.