Guess is a popular manufacturer of clothing and accessories, including purses and handbags. Women often consider a handbag to be a wardrobe staple, carried everywhere, all day long. This means it is important to keep the handbag clean and presentable, which will ultimately complement the wardrobe as an attractive accessory. You can clean your Guess handbag with a few simple products that are probably already in your home.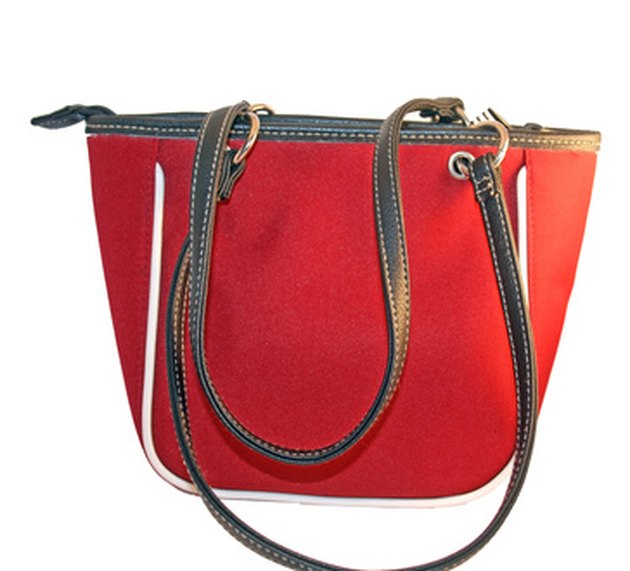 Step 1
Empty the bag and shake out any dirt or crumbs over the trash can.
Step 2
Wipe down the interior lining as well as the exterior and hardware of the bag with an unscented baby wipe. These type of wipes will wipe away dirt and buildup without leaving behind any odor or film.
Step 3
Dip a soft cleaning cloth in rubbing alcohol, and wipe over any ink or makeup stains, which commonly are left on handbags when ink pens or makeup is held in the purse.
Step 4
Pour 1 cup of water into a bowl with 1 tbsp of laundry detergent. Dip a cleaning cloth into the fabric, then wipe over the entire inside and outside of the bag.