Overtime, carpets will become dirty, dingy and stained. Adults, pets and children are all responsible for spills, splatters and accidents that cause your carpet to need a thorough cleaning. Steam cleaners are a popular option for cleaning carpets. As it is not always feasible to purchase or rent a steam cleaner, you can successfully clean and remove dirt and stains from your carpets with a few household items and a little elbow grease.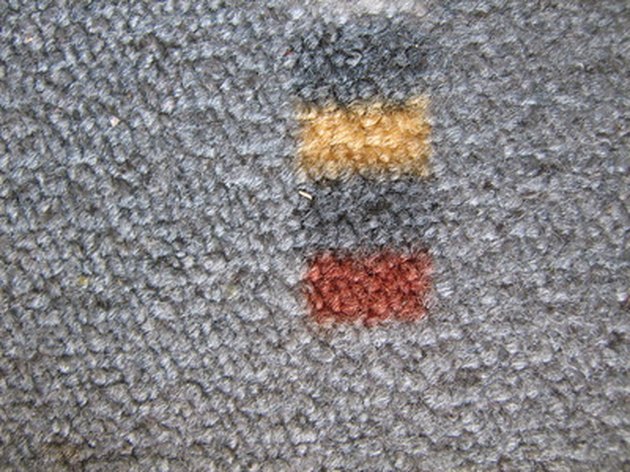 Step 1
Remove all furniture off the carpet. Vacuum the carpet to remove any surface dirt or debris.
Step 2
Fill a 5-gallon bucket with 1 pint of warm water. Pour 1 tbsp. of distilled white vinegar into the bucket. Add 1/4 cup of a powdered laundry detergent to the water.
Step 3
Whip the contents in the bucket together with a whisk until a stiff foam forms.
Step 4
Saturate a scrub brush in the foam. Scrub the carpet with the brush. Start at one corner of the carpet and work your way to the other corner. Re-saturate the scrub brush when needed.
Step 5
Continue scrubbing in a circular motion working the foam into the fabric of the carpet.
Step 6
Allow the carpet to dry. Point fans towards the carpet to aid in the drying process.
Step 7
Vacuum the carpet to remove the residue left behind from the foam.