If you have an electric stove, the coil burners are bound to get dirty. Grease, burnt-on food and dust accumulate on your electric stove burners and must be cleaned to prevent a fire and to keep the stove looking nice. Electric stove burners require a bit more caution when cleaning than gas burners. Clean your electric stove coils after each use to prevent heavy buildup from forming.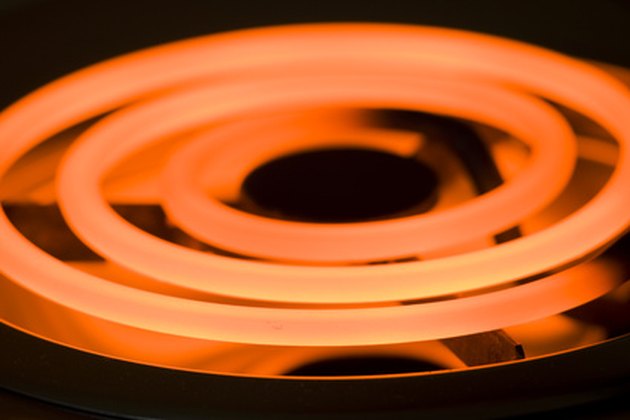 Step 1
Let the burners cool completely before cleaning. Wipe them off with a rag and warm, soapy water to remove loose debris.
Step 2
Make a paste of three parts baking soda and one part water in a bowl. Dip a sponge into the bowl to scoop out some of the paste.
Step 3
Scrub the burners with the sponge and baking soda paste, then allow the paste to sit on the burners for 15 to 20 minutes. If food and debris are on the underside of the burner, lift up the burner slightly and pull it towards you to carefully disconnect it from the electrical component. Scrub the underside of the coil with the sponge and baking soda paste.
Step 4
Wipe down the burners with a rag and clean water to remove any residue from the paste. Go over the burners with a dry rag.