Black mold appears in bathtub grout because water is left on the grout for long periods of time. This mold can make you feel uneasy if you soak in the tub. Untreated mold can also create a bad smell in the bathtub area, and potentially cause you to become physically ill. Treating black mold on bathtub grout as soon as you notice it can save you both time and money.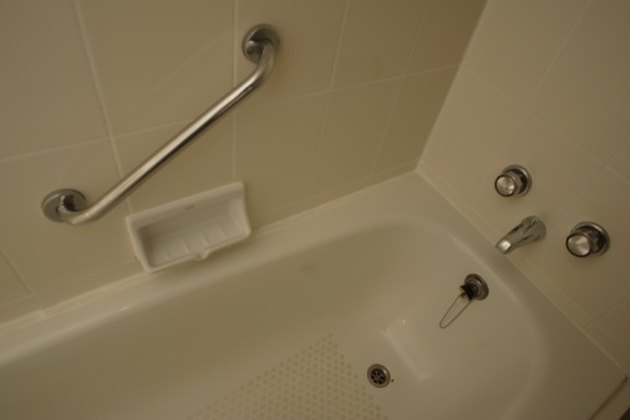 Step 1
Pour baking soda into a bowl or container. The exact amount of baking soda depends on the amount of grout you're cleaning, but you want to be able to cover all the black mold with baking soda.
Step 2
Run a soft-bristled brush under tap water, soaking the bristles.
Step 3
Swirl the brush bristles in the dry baking soda. The baking soda will stick to the brush.
Step 4
Scrub the bathtub grout with the baking soda-covered brush.
Step 5
Slowly pour white vinegar over the grout. The vinegar mixes with the baking soda, causing a bubbling reaction. Wait until this reaction stops.
Step 6
Scrub the grout once more with the brush. The brush does not need to be rinsed before scrubbing.
Step 7
Leave the vinegar and baking soda on the bathtub grout for 15 minutes. Rinse with shower water, and clean again where necessary.