Things You'll Need
Mop/sponge

Shaving cream

Bucket

Rubber gloves

Rubbing alcohol

Mr. Clean Magic Eraser

Shampoo

Dish soap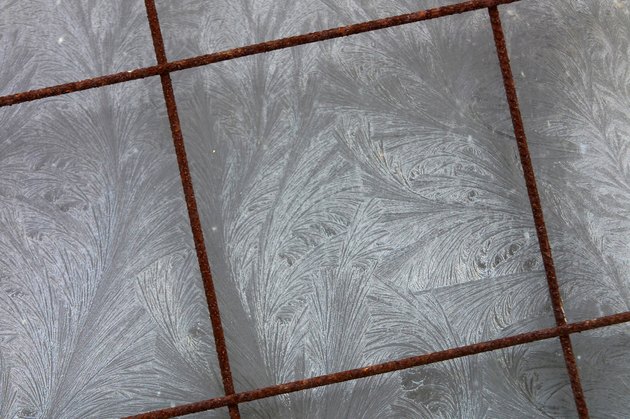 Hairspray is an excellent product to use when you're trying to shape your hair. Unfortunately, the bottle's precision is less than perfect, resulting in excess hairspray falling throughout the bathroom. Much of it lands on the floor, where it builds up. If you have tile floors and use hairspray, you might find this sticky mess fairly difficult to get rid of. Luckily, there are a few cheap and relatively easy means of removing the hairspray.
Step 1
Wet a sponge, and then squeeze out the excess water. Put a dollop of shaving cream onto the sponge, and then rub the sponge onto the tile floor. Using circular motions, cover the areas which have been affected by the hairspray. Rinse with a mop, using only water, when finished.
Step 2
Put on some rubber gloves, and then wet down and use the Mr. Clean Magic Eraser. Thoroughly scrub the affected areas, and then rinse with water.
Step 3
Place a small amount of rubbing alcohol onto a mop and then scrub the tile floor. If you notice the floor is becoming less sticky and cleaner, it's time to wring out the mop and rinse the floor with plain water.
Step 4
Mix a bit of shampoo into a bucket of warm water. Dip a mop or sponge into the solution, and scrub the floor with it.When the hairspray is gone, rinse the entire floor with warm water and dry with a towel.
Step 5
Put some dish soap on the affected areas of the floor. Let it sit for 10 to 15 minutes. Scrub with a wet mop or sponge. Wring out the mop or sponge often, and rinse with plain water when you're done.
---
Thomas McNish has been writing since 2005, contributing to Salon.com and other online publications. He is working toward his Associate of Science in computer information technology from Hillsborough Community College in Tampa, Fla.