Things You'll Need
1/2 cup vinegar

1/4 cup baking soda

Plastic spray bottle

1/2 gallon water

Soft cloth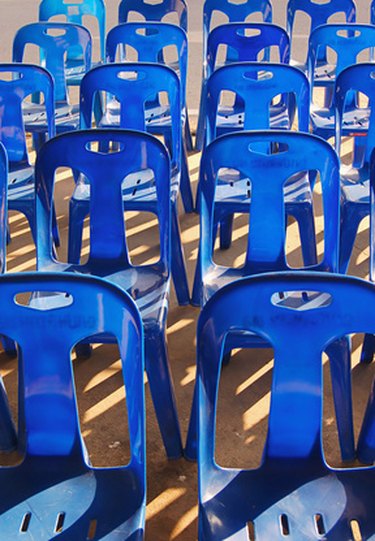 There are several plastic surfaces, both in the home and on an automobile, that can be polished with commercial plastic polish. These plastic polishes can be purchased at several grocery and department stores and can be quite expensive, especially if there are several plastic pieces that must be polished. An alternative is to produce a safe, chemical-free plastic polish at home with products that can be found in your kitchen pantry.
Step 1
Combine one-half cup vinegar and one-fourth cup baking soda into a plastic spray bottle.
Step 2
Pour one half gallon water into the bottle. Replace the bottle cap and shake it vigorously until the baking soda is well constituted into the two liquids.
Step 3
Spray the plastic piece with the baking soda mixture. Work the mixture into the plastic with a soft cloth. The baking soda will act as a mild abrasive to remove any grit while the white vinegar adds a shine to the plastic.
---
Residing in Chippewa Falls, Wis., Jaimie Zinski has been writing since 2009. Specializing in pop culture, film and television, her work appears on Star Reviews and various other websites. Zinski is pursuing a Bachelor of Arts in history at the University of Wisconsin.