Things You'll Need
Dish soap

Water

Cotton swabs

Butter knife (without a sharp tip)

Paper towel

Window cleaner
Tip
A damp paper towel can be placed around the butter knife to further prevent scratching the mirror.
Warning
Never use a knife with a sharp edge or point.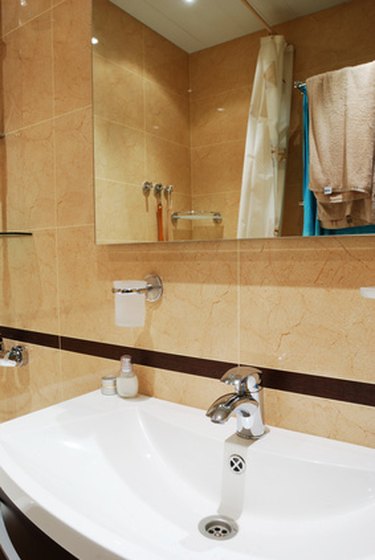 Suction cups are usually made of plastic or rubber and are designed to stick to a flat surface such as a mirror. Suction cups with small hooks on them can be attached to a mirror to hold a basket with bathroom supplies, a soap dish or a variety of other household uses. Sometimes suction cups are very sticky, and you need some special care to remove them without damaging the mirror.
Step 1
Wet the suction cups with a wet rag and warm water. Focus on wetting around the edges of the suction cups and as much behind the suction cups as possible.
Step 2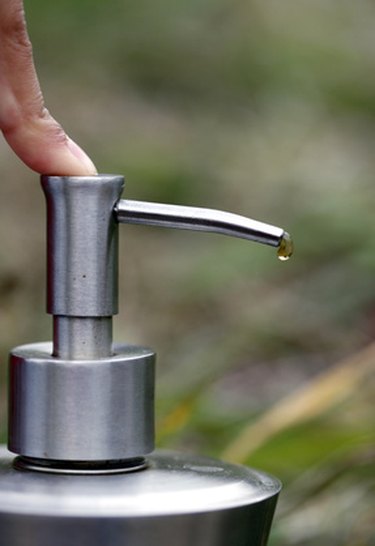 Dab a bit of dish soap on the suction cups with a thin cotton swab. Focus on the area between the mirror and the suction cups if there is an opening.
Step 3
Use a butter knife to gently lift the suction cups from the mirror. Place a small amount of pressure between the mirror and suction cups. Slide the butter knife behind the suction cups and gently lift from the mirror. Repeat this process with each suction cup.
Step 4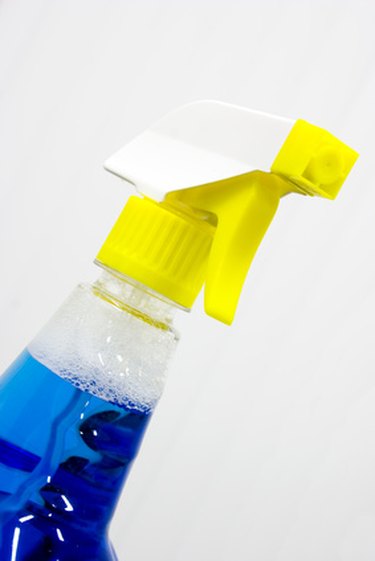 Wipe any remaining dish soap and water from the mirror with a glass or window cleaner and paper towel to restore the mirror to its original condition.
---
Amy Kuncaitis has been writing since 2005. She is the author of "Joy in the Morning" and writes for various online publications on topics ranging from self-sustaining living to practical everyday solutions. Kuncaitis attended Grace Bible College, where she studied social work and music.