There's no doubt your tile grout will get dirty over time, whether from everyday use or mildew. There are a variety of grout-cleaning products available on the market; however, most require you to apply the cleaner then scrub. Make your own no-scrub grout cleaner to get your grout sparkling clean without the hassle of scrubbing.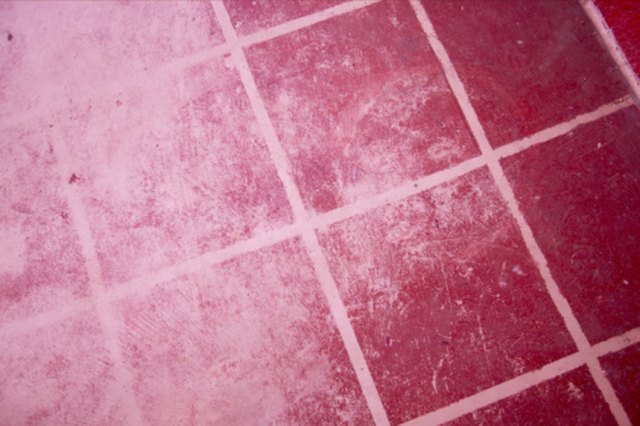 Step 1
Fill an empty 32 oz. spray bottle with 3 1/2 cups of water, 1/4 cup baking soda, 1/8 cup white vinegar and 3 tbsp. household ammonia. Put on the lid and shake to mix.
Step 2
Spray the mixture onto the dirty grout until it's saturated. Let it sit for five minutes.
Step 3
Wipe the liquid from the grout with a damp rag.