Things You'll Need
Cotton balls

Rubbing alcohol

Acetone (optional)

Nail polish remover (optional)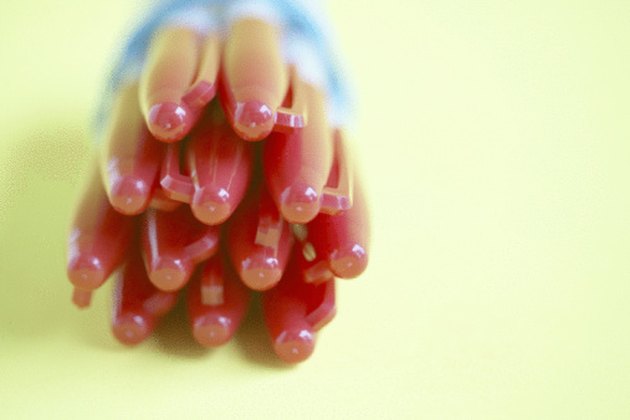 Sharpie is a brand of permanent markers that are available in a number of colors and tip sizes. If you have written on a binder cover with a Sharpie, you may think that it must be thrown away when you want a clean one. Fortunately, the term "permanent marker" is somewhat misleading when dealing with smooth, plastic surfaces. It can be removed with a solvent such as alcohol, acetone or nail polish remover.
Step 1
Soak a cotton ball with rubbing alcohol. The stronger the alcohol, the easier the Sharpie will come off.
Step 2
Rub the soaked cotton ball vigorously on the Sharpie marks that you want to remove.
Step 3
Repeat the process with a fresh cotton ball if the current one becomes saturated with ink.
Step 4
Switch to acetone or nail polish remover if the alcohol does not remove all of the Sharpie.
---
Alex Smith began writing in 2006 and brings a combination of education and humor to various websites. He holds a Master of Arts in theater and works as a professional makeup and special-effects artist.