White towels are bright and fresh, but they are not very forgiving and can quickly become to look dull and aged. To keep the towels bright and attractive, clean with elements that will safely brighten the towels without deteriorating them.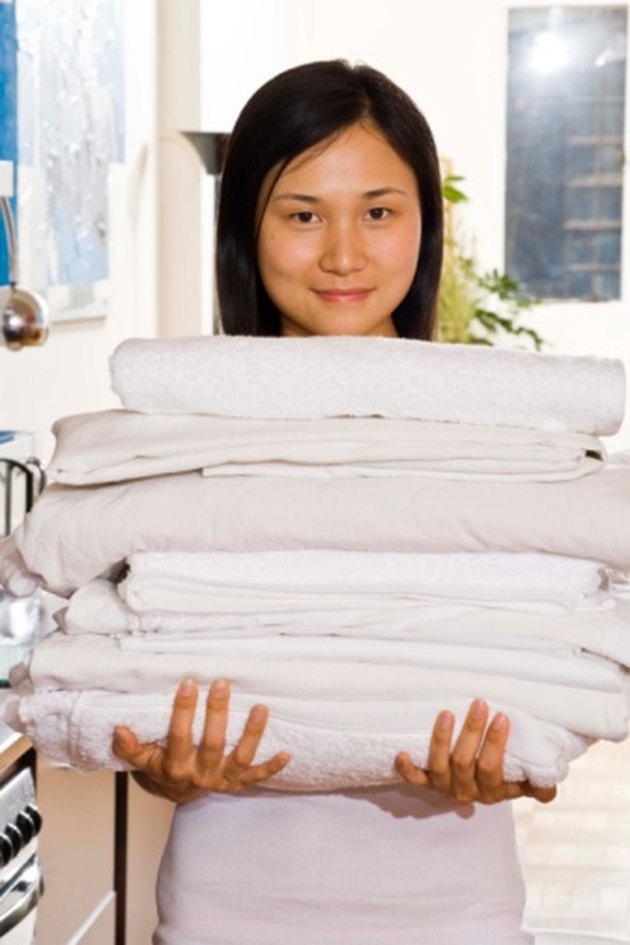 Step 1
Turn on the washing machine with a hot water cycle and large load size.
Step 2
Add your laundry detergent into the washer as usual, plus pour in 1 cup baking soda for whitening power.
Step 3
Let the washer complete the initial wash cycle, and add 1 cup white vinegar into the rinse cycle. This will brighten and soften the towels.
Step 4
Dry the towels as you normally would.