The smell of cigarettes is unpleasant to nonsmokers. If you purchase a car from a smoker, you want to remove the odor left behind from cigarettes before you drive your family on an outing. Air fresheners will not do the trick; they just mask the odor. To rid the car of the cigarette smoke smell, you need to efficiently remove the remnants of nicotine from your car.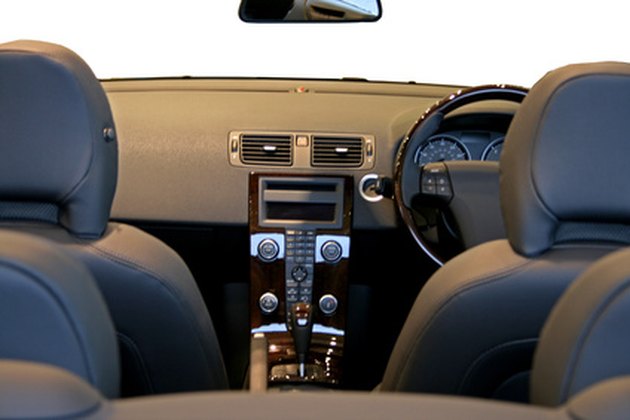 Step 1
Mix the vinegar, warm water and baking soda together; it will fizz. Pour the mixture into a plastic spray bottle.
Step 2
Open at least one of the car doors for fresh air.
Step 3
Spray the cleaning solution onto the car's interior windows; wipe clean with paper towels. Clean the vents with a cotton swab that has been dipped in the solution.
Step 4
Clean the remainder of the interior with the solution, excluding any carpet, leather and fabric; wipe clean with a kitchen sponge.
Step 5
Apply upholstery cleaner to all areas that are cloth; allow to dry before vacuuming.
Step 6
Clean all carpeted areas of the car with carpet cleaner.
Step 7
Wipe down leather seats with a small amount of mild detergent mixed with warm water; allow to air dry.
Step 8
Apply a leather conditioner to the dashboard and leather or vinyl seats to make your car smell new.