Things You'll Need
Floor fans

Spray bottle

Vinegar

Ammonia

Bucket

Rags

Carpet shampooer

Small bowls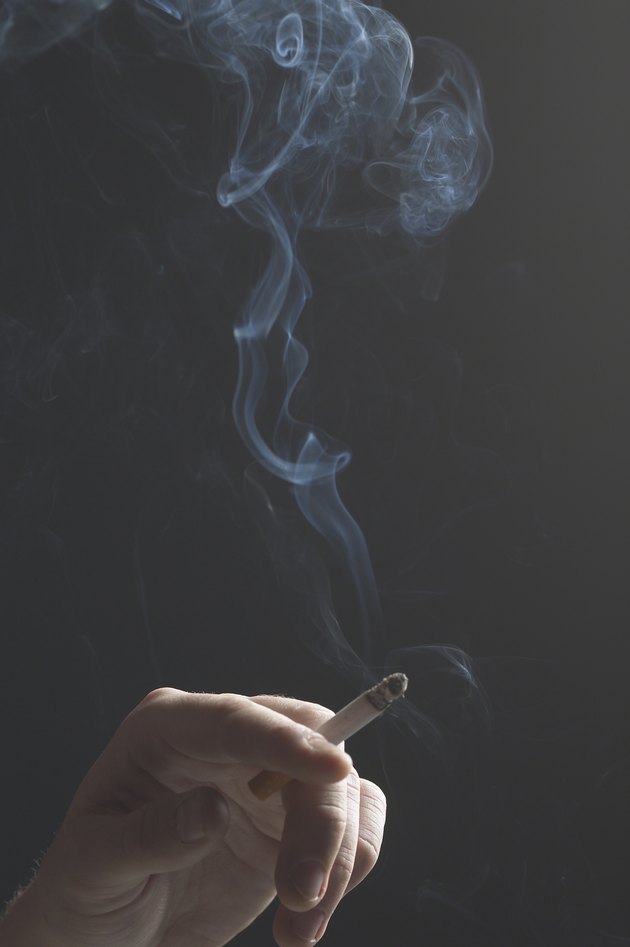 If you have quit smoking or recently purchased a home from smokers, you know how strong a smoke smell can be in your home. Smoke damage and smoke odor can be very uncomfortable to live with. While eliminating smoke smell may seem impossible, it is not, though it may take some elbow grease and the use of several tactics.
Step 1
Open all doors and windows as often as you can and run some floor fans to move air through your house.
Step 2
Mix two parts of water with one part white vinegar in a spray bottle. Spray this mixture on all washable surfaces, such as upholstery, curtains and pillows.
Step 3
Combine 1 cup of ammonia with 1 gallon of warm water in a bucket. Saturate a rag with the solution and clean all the walls. Only clean a small area at a time, and rinse the ammonia solution off the wall as you go with a damp rag.
Step 4
Rent a carpet shampooer and thoroughly clean the carpets according to the machine's instructions.
Step 5
Set out small bowls filled with white vinegar in various locations around the house. The vinegar will help absorb any smoke odors remaining in the air.