If you have black shower tile you quickly realize how difficult it is to keep the tile clean and spotless. Water splashes, soap scum and hard water residue leaves behind streaks and hazy film, and you need a cleaning routine that easily removes all of the buildup and leaves the black tile with an elegant, streak-free shine.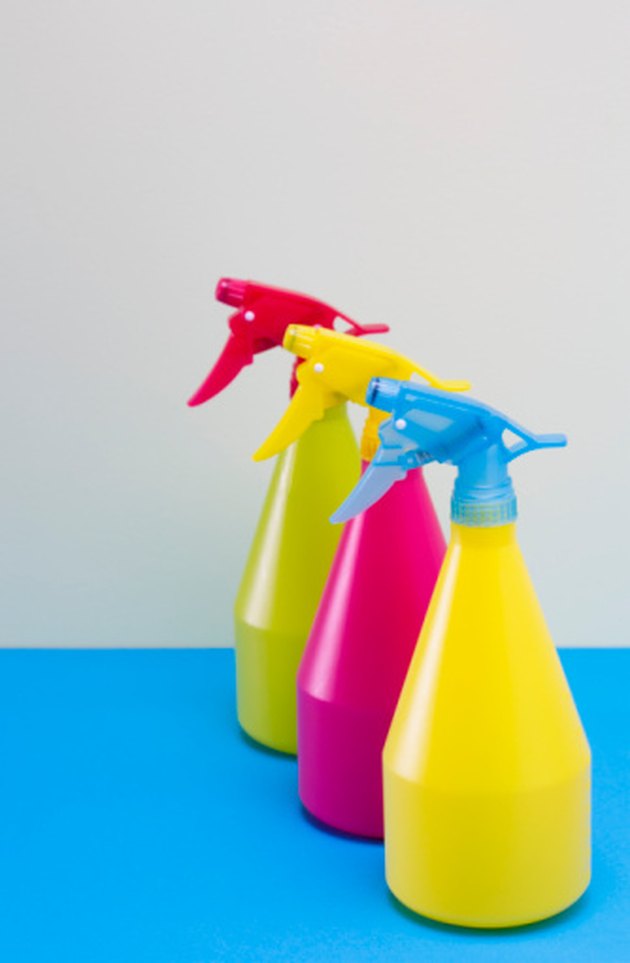 Step 1
Fill a spray bottle with about one squirt or 1 tbsp. dish soap and 2 cups water. If you have issues with hard water buildup and stains, also add in 1/2 cup white vinegar. Twist on the lid and shake the bottle to dissolve ingredients.
Step 2
Spray the solution over your black shower tile and let it sit for about five seconds to loosen buildup.
Step 3
Wipe off the solution with a wet cleaning rag. Continue across the tile, working from top to bottom until you remove all buildup.
Step 4
Dry the shower tile with a clean rag to prevent streaking.