Pampered Chef carries a variety of kitchen products, including stoneware. Oven stones are popular when cooking pizza and similar types of food, as they create an evenly cooked food with a crisp crust. Just like any other kitchen item, you must clean the stone after each use. Never use dish soap, as the stone is absorbent and will later develop a soapy taste that transfers to your food.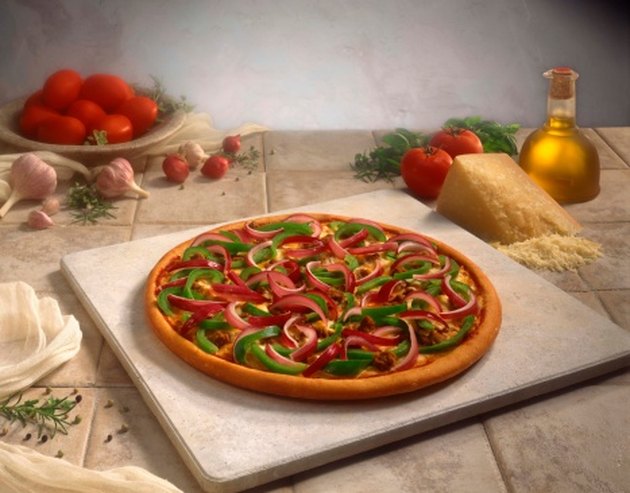 Step 1
Wipe the stone with a clean, damp rag after each use.
Step 2
Soak the stone for about 20 minutes in hot water to remove residue that does not easily wipe off. Scrub the stone with a wet rag and rinse the stone.
Step 3
Mix 1 part water with 3 parts baking soda in a bowl. Stir until you get a paste, then scrub this paste into any tough residue with a dish rag. Continue until all residue is removed.
Step 4
Rinse the stone and dry with a dish towel.